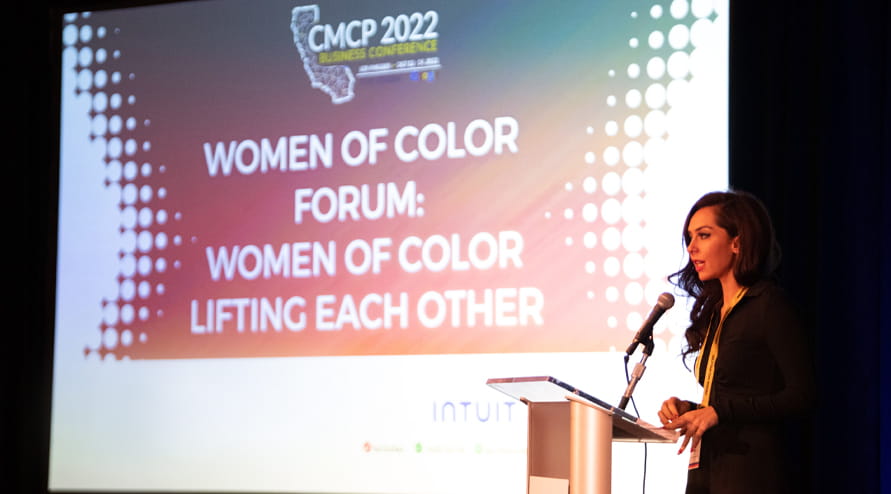 Haynes and Boone, LLP Associate
Asal Saffari
is profiled in the 2022
Diversity, Equity, Inclusion & Accessibility Magazine
for leading DEI initiatives in the Southern California legal community.
Diversity, Equity, Inclusion & Accessibility Magazine
is produced by
L.A. Times
B2B Publishing division and delivered to 80,000 print Sunday subscribers in the L.A. and O.C. regions.
The magazine profile states that "as an Iranian American woman and first-generation lawyer, [Asal] had an untraditional path to becoming a lawyer. She is passionate about helping effect change and hopes to help create a more inclusive environment for other diverse lawyers and law students."
Asal is a member of the DEI Committee and event co-chair of the Orange County Bar Association, for which she has organized several CLE and DEI events. She is also a member of the California Minority Counsel Program and Planning Committee volunteer, as well as a clinic volunteer for the Public Law Center.
At Haynes Boone, Asal serves as leader of the California Pipeline Initiatives Committee, helping organize informative events for diverse and underrepresented students interested in pursuing a law career. She also "regularly volunteers at her alma mater, Chapman Law School, for diversity, equity and inclusion programming, including speaking on the 2022 First Generation Panel," the magazine states.
Asal is a member of Haynes Boone's Intellectual Property (IP) Practice Group in Orange County, Calif. She joined the firm in April, focusing on trademarks and brand management. She has a broad range of experience helping companies protect their IP on a global scale. Prior to joining the firm, Asal served as in-house trademark and brand protection counsel at Western Digital, a Fortune 500 technology company. She managed the full lifecycle of global trademark portfolios spanning thousands of marks from the storied Western Digital and WD brands. She also provided strategic counsel on global product launches and rebranding efforts.
Asal has worked extensively on technology transactions and IP licensing across a variety of industries, including entertainment, sports, and apparel. While serving as in-house counsel at VOLCOM, she worked on complex licensing agreements in connection with Authentic Brands Group's acquisition of VOLCOM's global IP portfolio. In addition to her trademark and transactional work, Asal frequently advises stakeholders on copyright and domain name disputes.
Haynes and Boone, LLP is an international corporate law firm with 18 offices in Texas, New York, California, Charlotte, Chicago, Denver, Washington, D.C., London, Mexico City and Shanghai, providing a full spectrum of legal services in energy, technology, financial services and private equity. With 600 lawyers, Haynes Boone is ranked among the largest U.S.-based firms by
The National Law Journal, The American Lawyer
and
The Lawyer
. It was recognized in the BTI Consulting Group's 2022 "A-Team" report, which identifies the law firms that in-house counsel commend for providing superior client service.