Denver
Location address
675 15th St.
Suite 2200
Denver, CO 80202
US
Office Overview
We proudly announce a relocation of our Denver office to the beautiful Block 162 Tower, located In the heart of Denver's vibrant and active Central Business District located at 675 15th Street between California & Welton.
Our Denver office provides sophisticated legal counsel to business clients throughout the fast-growing Rocky Mountain region. We regularly work with businesses of all sizes whether based in Denver or elsewhere, including start-ups, private equity firms, financial institutions, oil and gas companies, and Fortune 500 companies. In coordination with the firm's other national practices, our lawyers have represented business clients in most of the industries that are important drivers to growth to the regional and national economy.
Practice Areas Represented
M&A and Private Equity. We advise start-ups, closely-held corporations, financial institutions and Fortune 500 public companies on M&A transactions across a variety of industries. This includes asset and stock sales, and other business combinations and joint ventures. We also partner with private equity funds to help them successfully execute acquisitions, financings and exit transactions (through M&A and capital market transactions), and we provide transactional and other advice to private equity-owned portfolio companies.
Banking and Finance. We regularly represent lenders, borrowers and investors in all phases of financing transactions, including capital markets. Our Denver-based lawyers are adept in documenting asset-backed loans, general commercial loans, including working capital lines of credit, syndicated loans and club-deals. Because our Denver-based lawyers are also New York law licensed, our Denver office is fully capable of documenting New York law governed loans – the preferred choice of law for many financial institutions.
Intellectual Property. As the Denver area continues its rise as a national leader in technology and venture capital investment, our IP lawyers continue to play a critical role in helping to shape an ever-changing landscape and enable our clients' success. Our Denver-based lawyers represent companies seeking to enhance and protect their IP portfolios and defend against the IP suits of others, investors and lenders deploying capital to companies in various growth stages, and parties entering into critical IP licensing agreements. We have counseled clients in the consumer product, biotechnology, medical device, healthcare, telecom, e-commerce, software, and energy sectors. Our lawyers have advanced science degrees and, perhaps more importantly, practical experience outside of law working with and for companies developing new products and pushing boundaries.
Real Estate. Our Denver-based lawyers assist clients in acquisitions and divestitures of commercial, residential and industrial real estate projects. Our lawyers also have considerable experience in the formation of real estate joint venture agreements and representing both lenders and borrowers in the financing of real estate projects.
Food and Beverage. We have a long track record of advising clients in the food and beverage industry on a wide range of matters, from labeling and FDA regulatory compliance to significant transactions such as strategic investments, acquisitions and dispositions of businesses. Our lawyers include several who have served as in-house counsel at leading brands. We also advise vendors, suppliers, producers, distributors and private equity firms on the constantly evolving food and beverage landscape.
Energy and Natural Resources. Our lawyers have a breadth of experience serving energy and mining clients in virtually all phases of their businesses, including M&A transactions, environmental compliance and enforcement, and operational contracting and dispute resolution.
Corporate and Securities.

We routinely represent companies needing guidance on corporate formation and governance, and have implemented numerous public and private securities placements for businesses of all sizes.

Litigation and Bankruptcy. Critical to the rapidly growing technology and financial services industries in Denver, our litigators have extensive experience in litigating commercial disputes of all kinds, and particularly in the zone of insolvency. We also have significant experience in bet the company trade secrets and intellectual property disputes and enforcing restrictive covenants in employment agreements. Our lawyers regularly appear in the state and federal courts to address and obtain resolution of disputes, and we counsel both lenders and debtors on high-profile bankruptcies and restructurings.
Our Team
Our lawyers in Denver have been recognized for their service to clients in several practice areas by leading publications such as Best Lawyers in America, Woodward/White, Inc., and Chambers USA, Chambers and Partners.
Community Engagement
Our team is active in the community, having supported the arts and various charitable organizations ever since the inception of our office in 2015. We are committed to the public service responsibilities important to our community, whether in the form of support for the Colorado Legal Foundation and undertaking a variety of pro bono representations, to the support of important civic organizations that serve the community in which we live.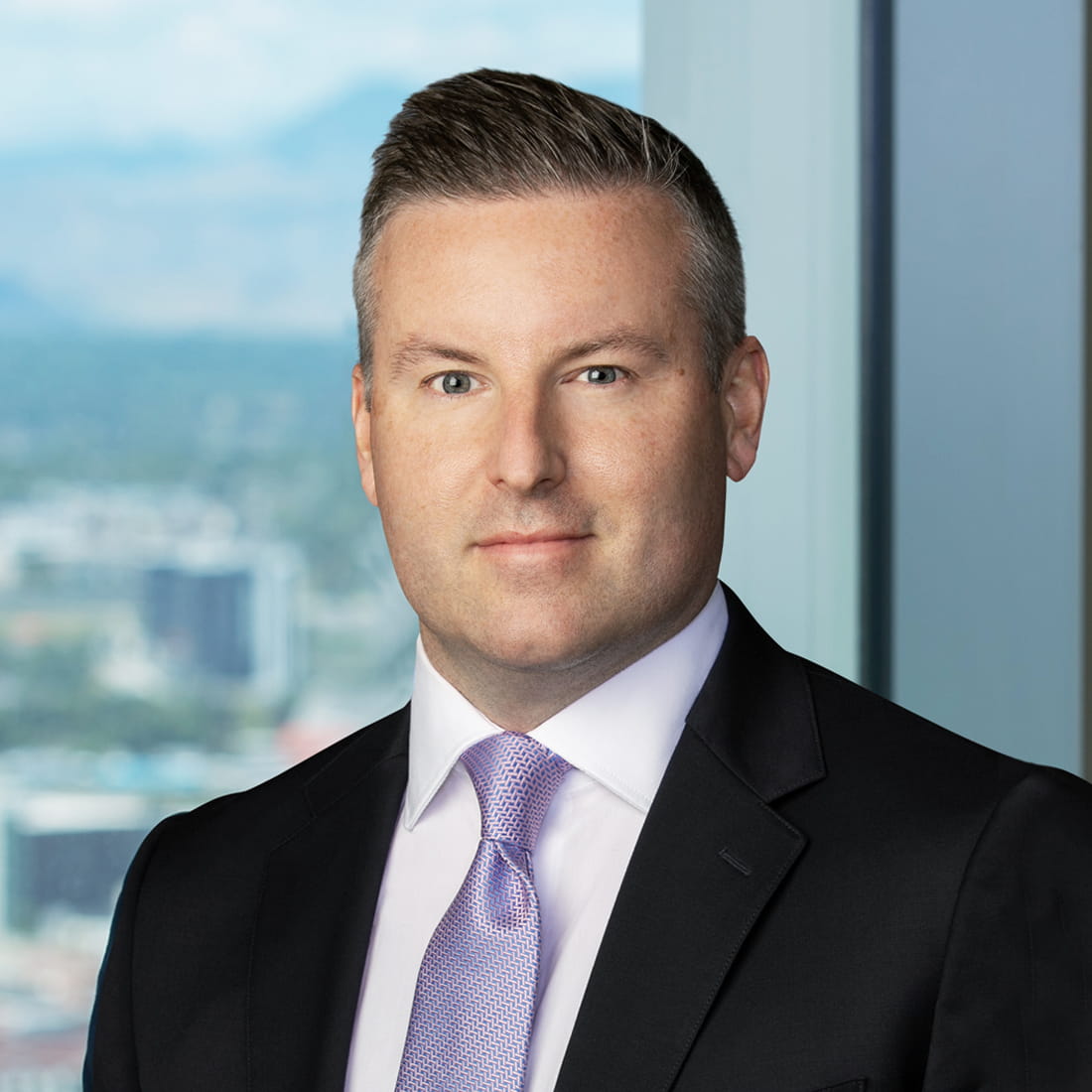 Partner | Denver Office Managing Partner
Administrative Office Contact