Chicago
Location address
180 N LaSalle Street
Suite 2215
Chicago, IL 60601
US
Office Overview
Considered the economic and cultural capital of the Midwest, Chicago is home to Fortune 1000 companies, a thriving tech sector, and a large financial market. Our Chicago practice is critical to the firm's strategic plan for growth and is built around knowledgeable attorneys who are addressing the technology and business needs of corporate clients.
The office was established in 2015 and offers a formidable IP practice along with corporate and real estate practitioners, with many talented lateral hires.
Practice Areas Represented
Patent/IP Litigation - Our nationally recognized first chair patent litigators represent local, national and international-based clients in jury and bench trials across the country. The team also has extensive experience in the International Trade Commission and arbitration panels, as well as handling appeals before the U.S. Courts of Appeal. Their knowledge of technology extends across a broad base of industries including medical devices, pharmaceuticals, electronics and consumer products. In addition to patent litigation, our Chicago team counsels and represent clients seeking to protect their brands (trademarks), copyrighted materials, and business trade secrets and methods. They provide a hands-on, collaborative approach for our clients to obtain innovative and successful strategies in resolving IP disputes.
PTAB Proceedings - Led by the co-author of the premier treatise: Trial Lawyer's Guide to Post Grant Patent Proceedings (published by LexisNexis), our team handles contested proceedings before the Patent Trial and Appeal Board (PTAB). Our Chicago attorneys have counseled parties in more than 230 PTAB proceedings, covering such wide-ranging industries as computer software, network management and protocols, information and data security, transmission and storage, telecom equipment and standards, energy, imaging systems, semiconductor devices and fabrication, pharmaceuticals, consumer products, and business methods.
IP Counseling/Due Diligence/Prosecution - Our Chicago team partners with clients to understand their business needs and goals and develops strategies for protecting innovation in technology, advertising and brand development. Our services include drafting and prosecuting patent applications in all major technology areas and managing global IP portfolios, rendering advice and opinions on product designs, product clearance, patent infringement and non-infringement, marketing initiatives, and competitor activity, negotiating and drafting of technology and IP licenses, conducting due diligence in IP acquisitions, and evaluating the patent and trademark landscape for "white space" opportunities.
Real Estate - Our Chicago team counsels clients on all aspects of buying, selling, developing, operating, leasing, and financing real estate, and disputes that may arise from these activities. Our diverse practice represents REITs, pension funds and other institutional owners, developers, lenders, borrowers, investors, management and brokerage companies, landlords and tenants, among others. We also handle an array of real-estate related specialty transactions, including sale-leasebacks, mixed used projects, solar panel sites, battery storage, brownfield and other environmental issues, distressed real estate and opportunistic investing.
M&A and Private Equity - Our Chicago team has experience advising a wide range of clients from Fortune 500 public companies, financial institutions, closely-held companies and start-ups on M&A transactions across a variety of industries. This experience includes asset and stock sales, and other business combinations and joint ventures. We also partner with private equity funds to help them successfully execute acquisitions, financings and exit transactions (through M&A and capital market transactions), and we provide transactional and other advice as outside general counsel to private equity-owned portfolio companies.
Our Team
Our attorneys in Chicago are recognized for their service to clients in several practice areas by leading publications, including Chambers USA, Chambers and Partners, 2004-2020 and Intellectual Asset Management magazine's "IAM Patent 1000," Globe Business Media Group (2013-2020). We have also been recognized in Managing Intellectual Property's "IP Stars", 2020; as a Top 50 Most Active Attorneys in PTAB Trials (#6), 2019, Patexia IPR Intelligence Report; and by Best Lawyers in America, Woodward/White, Inc., 2009-2021.
Our Chicago attorneys also are leaders in the community. One of our attorneys serves as Technology Committee Chair of the PTAB Bar Association, another serves as a Board Member for Intellectual Property Law Association of Chicago's (IPLAC) Educational Foundation, and a third, as Vice Chair and Membership Chair of Public Interest Law Initiative's (PILI) Young Professionals Board and Co-Chair of the Chicago chapter's Membership Committee for Women in Bio. Our lawyers participate in numerous legal industry organizations including: American Bar Association, Intellectual Property Owners Association (IPO), Chicago Bar Association, and Chicago Women in IP (ChiWIP).
Community Engagement
We are committed to public service. Our team actively participates in various Chicago charitable and civic organizations dedicated to improving the lives of Chicagoans, providing free legal services to residents in need, and increasing diversity in the legal profession.
Our office and attorneys were recently named 2020 Pro Bono Leaders by the American Bar Association's (ABA's) Standing Committee on Pro Bono and Public Service, and our office was named to PILI's 2020 Pro Bono Recognition Roster. We also sit on the board for IPLAC Educational Foundation, Chicago Public School's Legal Prep Charter Academy, and Public Interest Law Initiative (PILI). Our team also volunteers with Legal Aid Chicago (formerly LAF), Lakeview Pantry, Chicago Volunteer Legal Services (CVLS), National Immigrant Justice Center (NIJC), Habitat for Humanity, and Lawyers for the Creative Arts, among other groups in the Chicagoland area.
For printable driving directions click here.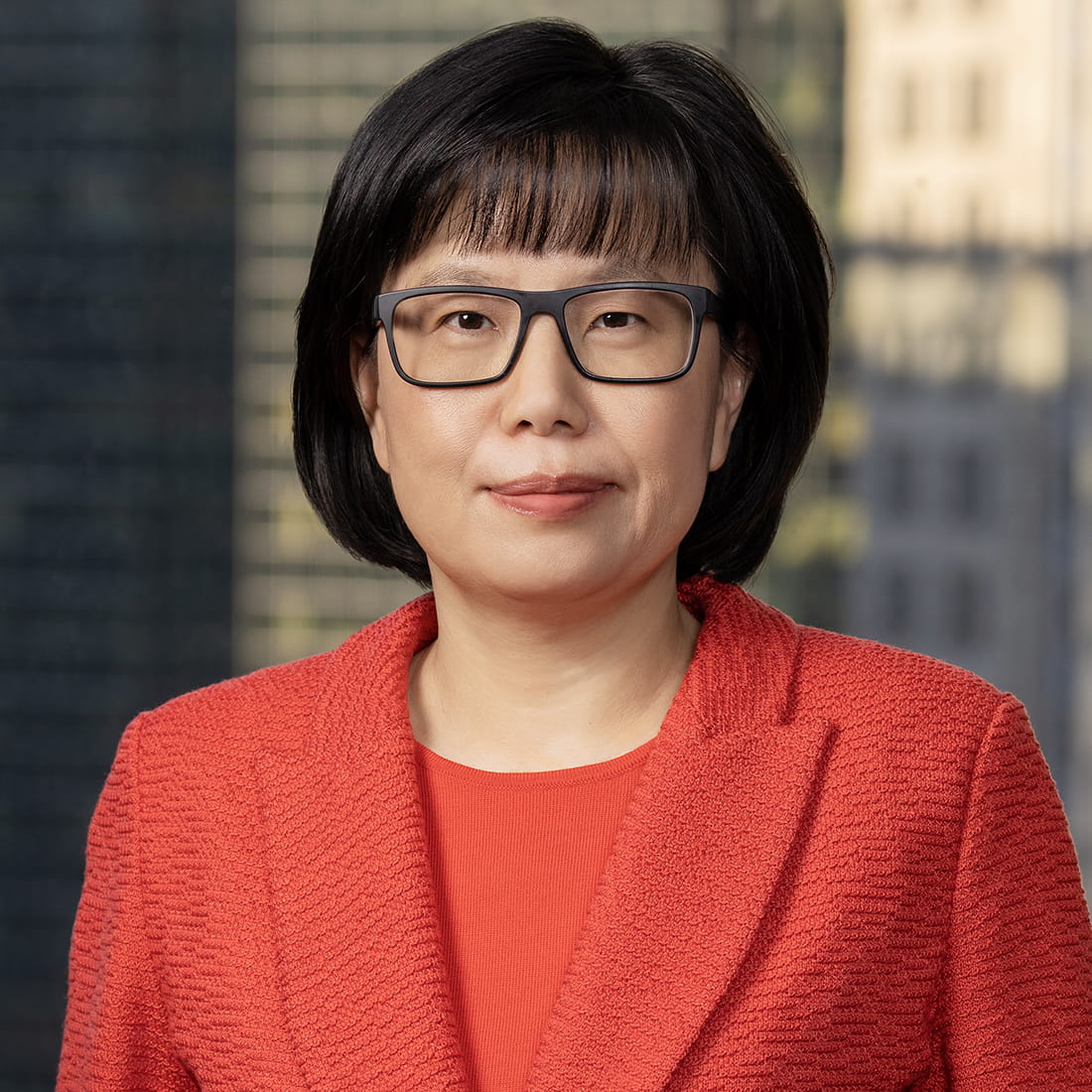 Partner | Co-Chair - Finance Practice Group | Chicago Office Managing Partner
Administrative Office Contact