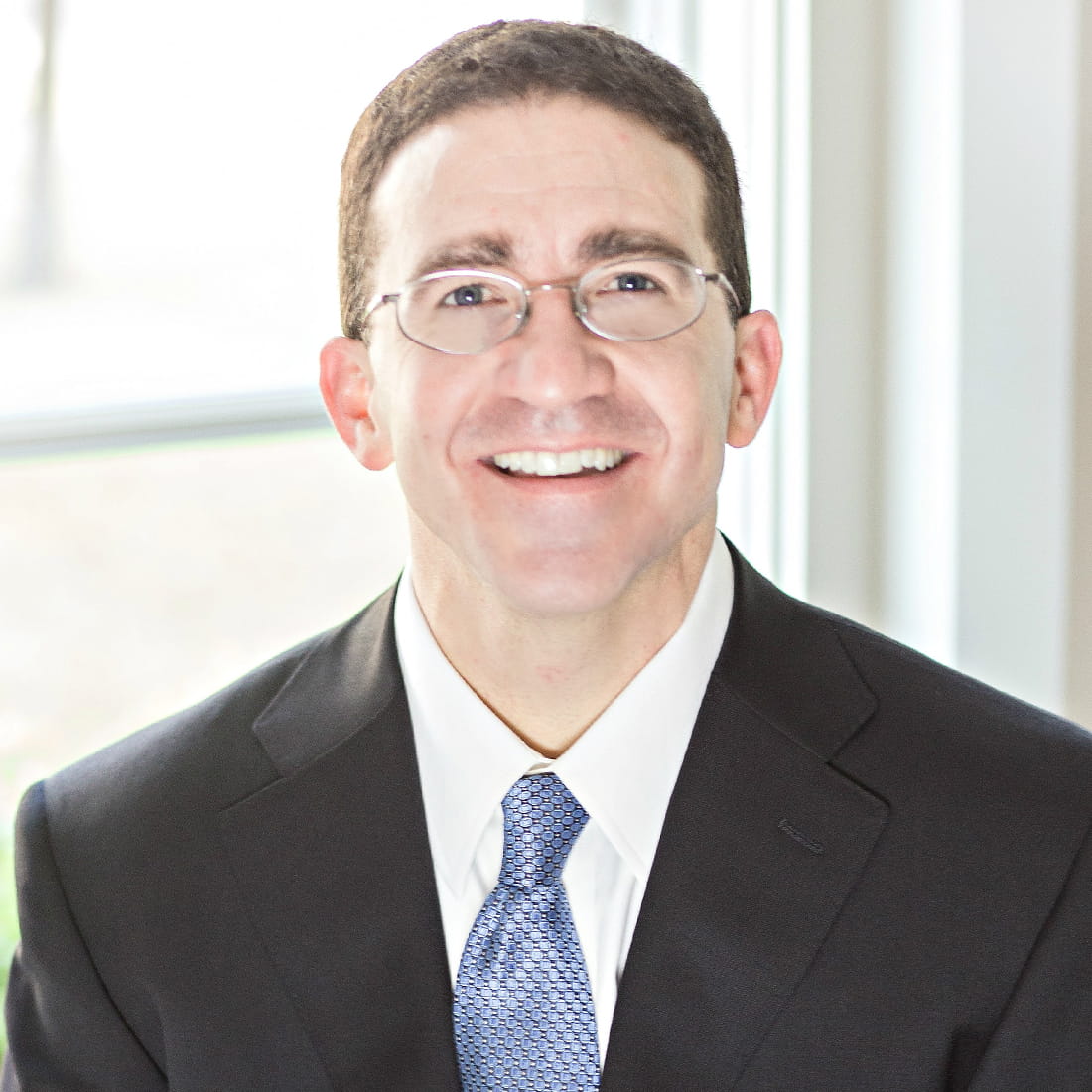 Daniel L. Geyser *
Partner | Chair - U.S. Supreme Court Practice
* Admitted only to practice in Texas and California. Practice temporarily authorized pending admission under C.R.C.P. 205.6.
Daniel L. Geyser is Chair of the firm's U.S. Supreme Court Practice and a member of its Appellate Group. He focuses on complex and high-stakes appellate litigation, representing clients in the Supreme Court of the United States and in courts of appeals nationwide. He was named one of Law360's 2022 "Appellate MVPs," an honor awarded to only four lawyers in the United States—Dan's second time winning the award in the past four years.
Dan is widely regarded as one of the nation's leading Supreme Court and appellate lawyers. The Legal 500 reports that Dan is "recognized by peers and clients alike as 'an extraordinary oral advocate and brief writer,'" "stand[ing] out for his sheer brainpower and creative thinking" (2020); clients say "Geyser's intellect and analysis are peerless" (2021); "'[h]is legal analysis is brilliant and on point, and his written and oral advocacy is very strong and powerful'" (2020). Chambers USA describes Dan as a "'superb lawyer with impeccable judgment and a wonderful manner in oral arguments,'" adding he has "'that rare ability to make clients and legal counsel at ease, even under difficult circumstances. He instills confidence'" (2020).
Dan is among a select group of highly-experienced lawyers who regularly handle significant cases in the U.S. Supreme Court. He has argued 13 U.S. Supreme Court cases in private practice, with his 14th and 15th arguments already set for next Term. He has twice had three cert. petitions granted in a 12-month period (a feat matched by few global firms), and personally handled over 5% of the Court's merits docket in OT 2018. He has been named to the National Law Journal's "Appellate Hot List" (2018), earned weekly honors as a Law360 "Legal Lion" (2018), achieved national appellate rankings in Chambers USA (Chambers & Partners) and The Legal 500 (2019-2021), and been listed among the "veritable who's who of the Supreme Court bar" (Empirical SCOTUS, 2018). His petitions are regularly featured among the "Petitions of the Week" on SCOTUSblog, and he was named OT 2017's "top performing" brief-writer among the Court's repeat players (based on a 2018 empirical study using brief-analyzing software). He is a three-time winner of the National Association of Attorneys General's Best Brief Award for excellence in brief-writing before the Supreme Court (2008-2009, 2011).
Dan routinely matches up against the top litigators in the country. He has convinced the Supreme Court to grant review over the opposition of elite appellate groups at multiple Am Law 20 firms, and his recent wins have come against superstars at Am Law 10 firms and the Solicitor General's Office. In the past half-decade, Dan ranks among the top five lawyers nationwide for total Supreme Court arguments in private practice, notching "rare victor[ies]" (SCOTUSblog, 2021) and "huge win[s]" (Reuters, 2019) in cases that industry experts said could not be won. And Dan is already set to argue two major business cases in the Supreme Court's upcoming Term, a closely watched battle under the Bank Secrecy Act and a high-stakes dispute under the False Claims Act; these cases were among Dan's three cert. grants in 2022 alone.
Beyond the Supreme Court, Dan handles high-stakes matters in appellate courts nationwide, litigating cases in virtually every major area of federal law (especially securities, bankruptcy, patents, ERISA, and arbitration). For plaintiffs, he has crafted legal strategy in matters generating over a half-billion in recovery. For defendants, he has won appeals in 8- and 9-figure disputes. He has special expertise at the rehearing stage, and has argued before the en banc Ninth Circuit (winning 10-1). In addition to an active federal practice, Dan has handled landmark state-court appeals, including arguing seven times before the Texas Supreme Court.
Before joining Haynes Boone, Dan ran his own award-winning appellate practice; served as the appellate chair of a prominent litigation boutique (also leading that firm to the National Law Journal's "Appellate Hot List" and a Chambers USA national-appellate ranking); and was an appellate partner in one of the nation's top litigation firms, building its appellate practice while focusing especially on complex patent appeals and bankruptcy cases.
From 2007 to 2011, Dan served in the Office of the Solicitor General of Texas, where he conducted and supervised appellate litigation for the State. In addition to handling his own docket, his experience in the office included advising other divisions on appellate and trial strategy, revising countless briefs in cases across all subject areas, and extensively preparing other attorneys (in moot courts and otherwise) for oral argument. In his last week on the job, Dan argued before the Texas Supreme Court in Severance v. Patterson, one of the State's most important cases in recent memory—a constitutional attack on the public's historic access to open beaches; he had earlier won "a rare motion to rehear the case" (Austin American-Statesman, 2011). The same week, Dan also won a major case in the U.S. Supreme Court, Sossamon v. Texas, involving Congress's spending power and state sovereignty; Dan wrote the State's briefs in that case and crafted its core legal theories and appellate strategy. He was also the principal writer of the State's invitation brief in Rhine v. Deaton, a case marking the very first time the U.S. Supreme Court called for a state solicitor general to file a brief expressing the views of a State.
Dan graduated Phi Beta Kappa, with honors and distinction, from Stanford University, and with honors from Harvard Law School, where he was the Notes Chair of the Harvard Law Review, a best-brief winner and oralist on the championship team of Harvard's moot-court competition, and a research assistant to Professor Laurence H. Tribe, working on his academic writing and appellate docket. After law school, Dan clerked for the Hon. Alex Kozinski of the U.S. Court of Appeals for the Ninth Circuit. He has received the State Bar of California's Wiley W. Manuel Award for Pro Bono Legal Services and is a past appointee to the U.S. Court of Appeals for the Second Circuit Pro Bono Panel.
Expand All
Awards and Recognition
Recognized in Chambers USA, Chambers and Partners, in Appellate Law – USA – Nationwide, 2019-2022
Ranked in The Legal 500, Legalease Ltd., in Appellate, 2019-2021
Twice named a Law360 "Appellate MVP," Portfolio Media, 2019, 2022
Recognized by Law360, Portfolio Media, as a "Legal Lion," May 31, 2018
National Law Journal's "Appellate Hot List," 2018
Recognized by Texas Super Lawyers, Thomson Reuters, in Appellate Law, 2019-2021
Recognized by D Magazine, D Magazine Partners, Best Lawyers in Dallas, Appellate Law, 2020
National Association of Attorneys General's "Best Brief Award," 2008-2009, 2011
State Bar of California's Wiley W. Manuel Award for Pro Bono Legal Services, 2006
Publications and Speaking Engagements
"A Supreme Court Review: The 2020 Term" (Dallas Democratic Forum, July 23, 2021)
"2021 Supreme Court Round Up" (The Federalist Society's Houston Lawyers Chapter, July 21, 2021)
"SLLC Supreme Court Midterm Webinar" (State and Local Legal Center, Mar. 18, 2021)
"Learning From Appeals," Advanced Intellectual Property Litigation 2020 (TexasBarCLE, Oct. 15-16, 2020)
"Supreme Court Review" (Dallas Bar Association, Aug. 21, 2020)
"SCOTUS Review with The Lawbook" (The Texas Lawbook, Aug. 3, 2020)
"Getting Cert. Granted: The Art and Science of Obtaining SCOTUS Review," 29th Annual Conference on State and Federal Appeals (UT Law CLE, 2019)
"U.S. Supreme Court Update," State Bar Summer School (Texas State Bar College, 2012, 2015-2017)
"Writing Persuasive Facts and Framing the Questions Presented," Legal Writing to Win (State Bar of Texas, 2015)
"Approaching the Legal Writing Project: Understanding the Objective of Every Document," Exceptional Legal Writing (TexasBarCLE 2013)
"The Roberts Court at Five Years," State Bar Summer School (Texas State Bar College, 2011)
Qualifications
Education
J.D., Harvard Law School, 2002
B.A., Stanford University, 1999
Clerkships
Law clerk, Honorable Alex Kozinski, U.S. Court of Appeals for the Ninth Circuit, 2002-2003
Admissions
California
Texas
Court Admissions
United States Supreme Court
U.S. Court of Appeals for the First Circuit
U.S. Court of Appeals for the Second Circuit
U.S. Court of Appeals for the Third Circuit
U.S. Court of Appeals for the Fifth Circuit
U.S. Court of Appeals for the Sixth Circuit
U.S. Court of Appeals for the Seventh Circuit
U.S. Court of Appeals for the Eighth Circuit
U.S. Court of Appeals for the Ninth Circuit
U.S. Court of Appeals for the Eleventh Circuit
U.S. Court of Appeals for the Federal Circuit
U.S. Court of Appeals for the District of Columbia Circuit
U.S. District Court for the Central District of California
U.S. District Court for the Eastern District of Texas
U.S. District Court for the Northern District of Texas
U.S. District Court for the District of Colorado
Press Release
Haynes Boone's Supreme Court Practice Secures SCOTUS Review in High-Stakes Bankruptcy Case
January 24, 2022
On Jan. 10, 2022, the U.S. Supreme Court granted cert. in Siegel v. Fitzgerald (No. 21-441), which involves the constitutionality of a 2017 federal law increasing the quarterly trustee fees in Chapter 11 bankruptcies. The issue affects virtually every major corporate bankruptcy filed or pending in the first nine months of 2018, with over $324 million at stake for debtors and creditors nationwide.  [...]