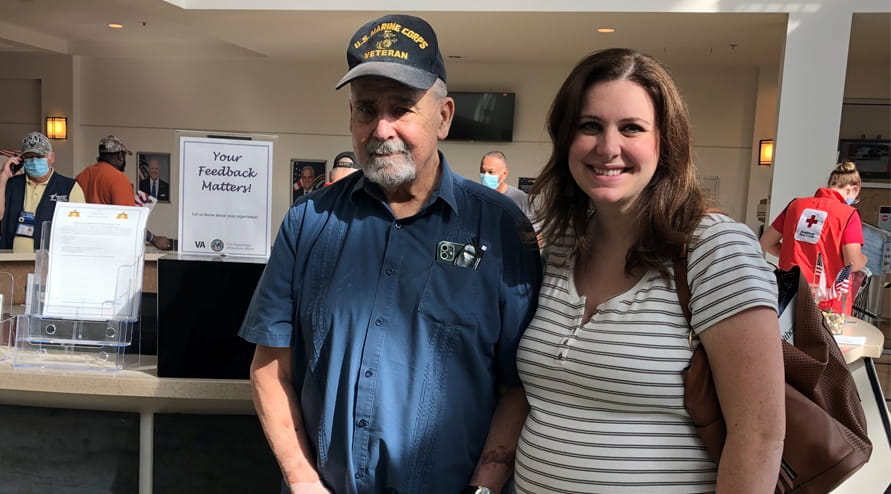 In a labor of love and show of respect for war veterans, Haynes Boone Associate
Emily Buchanan
routinely visits the Veterans Administration Medical Center in Dallas to meet with veterans who are in hospice care.
She uses her legal know-how to create wills and estate documents at no cost to the vets – something she finds rewarding, personally and professionally.
"It reminds me about the reason I got into this profession in the first place," Emily says. "It isn't about the status, the money, or the accolades – it's about helping people who need it the most."
Emily is a member of Haynes Boone's Insurance Recovery and Litigation Practice Groups. She has been leading the VA pro bono effort for about five years, bringing colleagues with her to the medical center to serve as witnesses, help interview vets, and learn the ropes of will preparation. Emily then creates the wills and estate planning documents in her spare time – usually in the evenings or on weekends.
"For every veteran's will I prepare, I see it as a small token of appreciation for their service to our country," she says.
Her passion for helping veterans stems from her father, Skip Quant, a disabled veteran whom she says "knows the true meaning of sacrifice and service." He was sent to Vietnam on his 18th birthday and served several tours of duty in the Marine Corps. (Emily and her dad are pictured above.)
Emily started doing the will preparation work through the Dallas Volunteer Attorney Program (DVAP) when a veteran in hospice care asked for help with his will. She began forming relationships with other veterans over time, and the requests kept rolling in. Last year, Emily was recognized as "DVAP's Finest – Volunteer of the Month" for her pro bono work with veterans.
She has helped dozens of veterans with their legal documents, including a former Navy pilot who reminded her of her WWII veteran grandfather in the way he told his war stories. Another disabled veteran, who was paralyzed from the neck down, could not sign his own name in legal documents.
"For me, it's important to give back to these veterans. I love helping them so much," she says. "The veterans and their families are so appreciative knowing they have one less thing to worry about during an emotional and stressful time."