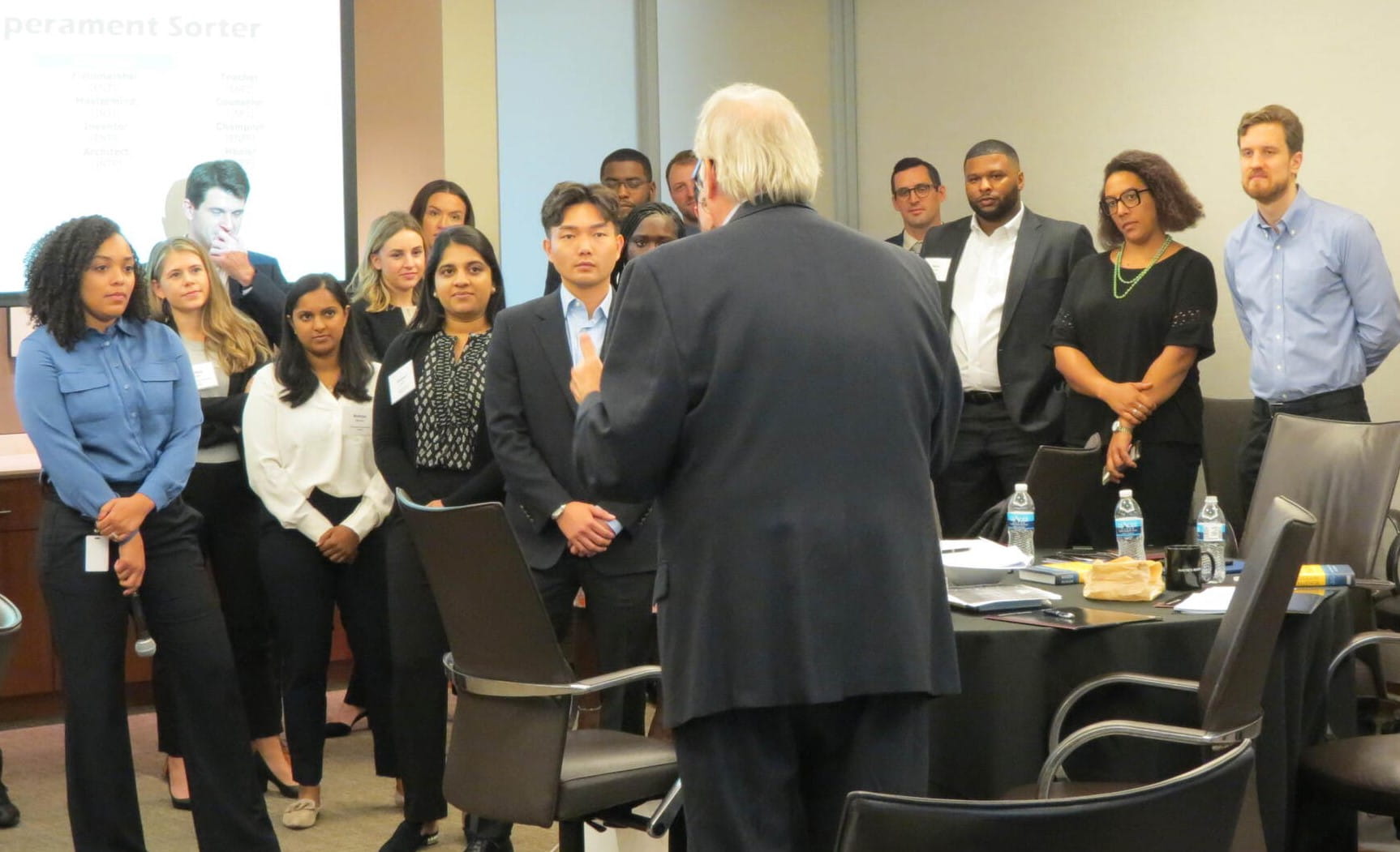 Haynes and Boone, LLP has enlisted two recognized authorities on leadership in the legal industry to help the firm launch a comprehensive new leadership development program for lawyers at all levels of their Haynes Boone careers.

The program, called "HBuilding Leaders," begins this month and is unusual in its breadth, with varied training for lawyers at all stages of their careers, starting with first-year associates.

The curriculum will cover topics such as knowing and leading oneself and the concept of "followership" for first-year associates; developing self-awareness and empathy using the Thomas Personal Profile Analysis and the Harvard Implicit Association Test; and team leadership for third- and fifth-year associates. The Leadership Challenge operating model will be used throughout the program curriculum.

"We are reinforcing our already excellent training program, which teaches useful skills and helps reinforce our culture and client-service values with programs that will equip our lawyers with many of the key traits they will need as future leaders," said Haynes Boone Managing Partner Taylor Wilson.

Partner and Chief Diversity, Equity and Inclusion (DEI) Officer Sharon Jones noted that DEI is embedded into all aspects of HBuilding Leaders.

"This program will help us elevate our historic commitment to DEI by ensuring that our leaders understand how to best support our overall efforts to sustain an inclusive, collaborative work environment," Sharon said.

Partnering with Legal Pros

Haynes Boone is partnering with Santa Clara University School of Law Professor Donald J. Polden and Lecturer Mark E. Michels to develop the curriculum and facilitate the new HBuilding Leaders program. The two former practicing lawyers are highly skilled educators and authorities on leadership education and developing lawyers and law students in the U.S.

The Haynes Boone leadership development program is the first of its kind among AmLaw 100 firms, Don and Mark said.

"The program is based on the leading methodology for developing exemplary professional leadership at every level of the firm," Don said. "Haynes Boone is a great fit for our work because of the firm's strong commitment to a culture of teamwork and excellent client service and its long history of providing lawyer leadership within the communities it serves and to the Bar."

Haynes Boone leaders say the program is a natural next step for the firm and will help it achieve a 2025 Plan goal of "attracting, developing, and retaining the most talented lawyers who are dedicated to the success of our clients and the firm."

Haynes and Boone, LLP is an international corporate law firm with 18 offices in Texas, New York, California, Charlotte, Chicago, Denver, Washington, D.C., London, Mexico City and Shanghai, providing a full spectrum of legal services in energy, technology, financial services and private equity. With 600 lawyers, Haynes Boone is ranked among the largest U.S.-based firms by The National Law Journal, The American Lawyer and The Lawyer. It was recognized in the BTI Consulting Group's 2022 "A-Team" report, which identifies the law firms that in-house counsel commend for providing superior client service.


Media Coverage:

The following outlets published articles about the program:
Law360 Pulse: "Haynes Boone Launches Leadership Program for Associates." (Subscription required.)
Law.com: "Haynes Boone Enlists Santa Clara Law Profs for Firm Leadership Development Program" (Subscription required.)
Bloomberg Law: "Wake Up Call"