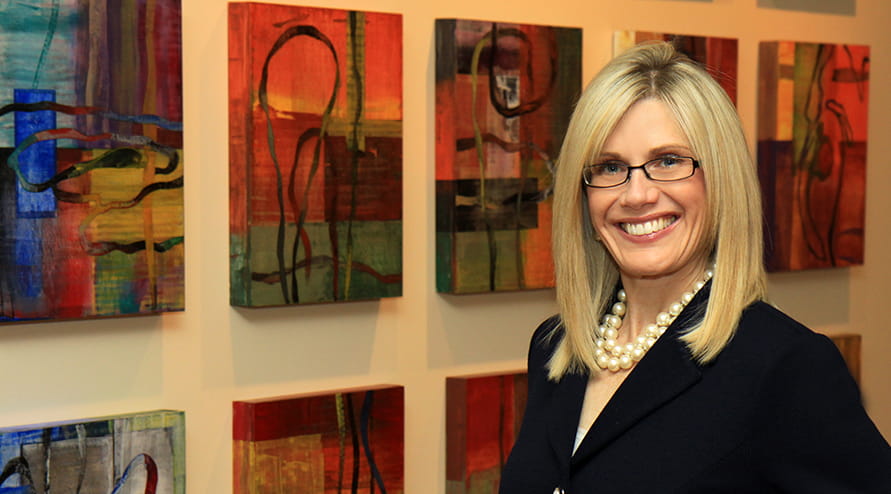 With immense sadness, Haynes Boone mourns the loss of our longtime partner and friend, Melissa M. Goodman, who passed away on Friday, October 27.
Melissa was a superbly talented litigation partner and trusted advisor to many clients in complex labor/employment matters. The combination of her sharp intellect, strong work ethic, and spot-on judgment propelled Melissa to the top of her field, as well as many leadership roles at Haynes Boone. During her 29 years with the firm, she chaired the firm's Labor and Employment Practice Group, served on the Board of Directors, and filled the critical role of employment counsel to the firm. A trailblazer for diversity in the legal profession, Melissa generously shared her time and wisdom with countless lawyers at the firm and beyond, many of whom consider Melissa to be one of their most influential mentors and role models.
Our thoughts and prayers, as well as our deepest condolences, are with Melissa's family, including her husband John and two daughters Jordyn and Kate. Following a funeral service and private burial in Iowa, there will be a celebration of Melissa's life in Dallas at a future date that will be posted here.
For those who would like to make a gift in memory of Melissa, please consider UT Southwestern Simmons Comprehensive Cancer Center (https://engage.utsouthwestern.edu/donate-now), Faith Presbyterian Hospice (https://www.faithpreshospice.org/support/), or Trinity Christian Academy of Addison, Texas (https://www.trinitychristian.org/give/give-now).