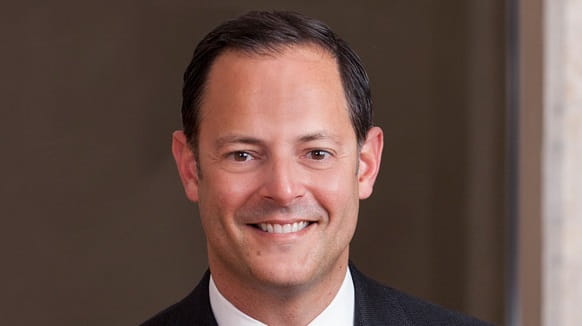 Haynes and Boone, LLP Of Counsel Rafael Anchia received the Legislator of the Year Award from the Hispanic Issues Section of the State Bar of Texas on Dec. 9 in recognition of his stalwart advocacy for the voting rights of Hispanic Texans.
Rep. Anchia is a ninth-term state legislator who has risen to significant leadership roles in the Texas House of Representatives. He is also a member of the Haynes Boone Finance Practice Group, representing financial institutions and public and private funds in a variety of transactions.
Established in 1979, the Hispanic Issues Section of the State Bar of Texas has long played a key role in studying and reporting on laws, judicial decisions, and governmental regulations affecting the needs of the Hispanic community of Texas. It has also provided a common meeting ground and forum for members of the legal profession to consider special issues related to the constitutional rights of the Hispanic community.

Anchia received the award from Justice Dennise Garcia of the 5th District Court of Appeals and Carlos Soltero, a partner at Soltero, Sapire, & Murrell, PLLC and Hispanic Issues Section Council Member. Past awardees include: Congresswoman Sylvia Garcia, State Rep. Victoria Neave, State Senator Judith Zaffarini, State Rep. Roberto Alonzo, State Rep. Mary Gonzalez, Congressman Filemon Vela, and State Rep. Justin Rodriguez.

In accepting the award, Rep. Anchía addressed the importance of the role Hispanic lawyers and jurists play in protecting democracy, standing up for the rights of marginalized communities, and inspiring friends, families, and neighbors.


Rep. Anchia is heavily involved in community affairs and public service having been elected twice to the Dallas ISD board of trustees and is currently serving in his ninth term in the Texas Legislature representing a western corridor of Dallas County, which includes the cities of Dallas, Farmers Branch, and Irving. He serves as chair of the powerful Pensions Investments and Financial Services Committee. Rep. Anchia was also elected by his peers to a third term as chair of the Mexican American Legislative Caucus (MALC), the oldest and largest Latino caucus in the United States.