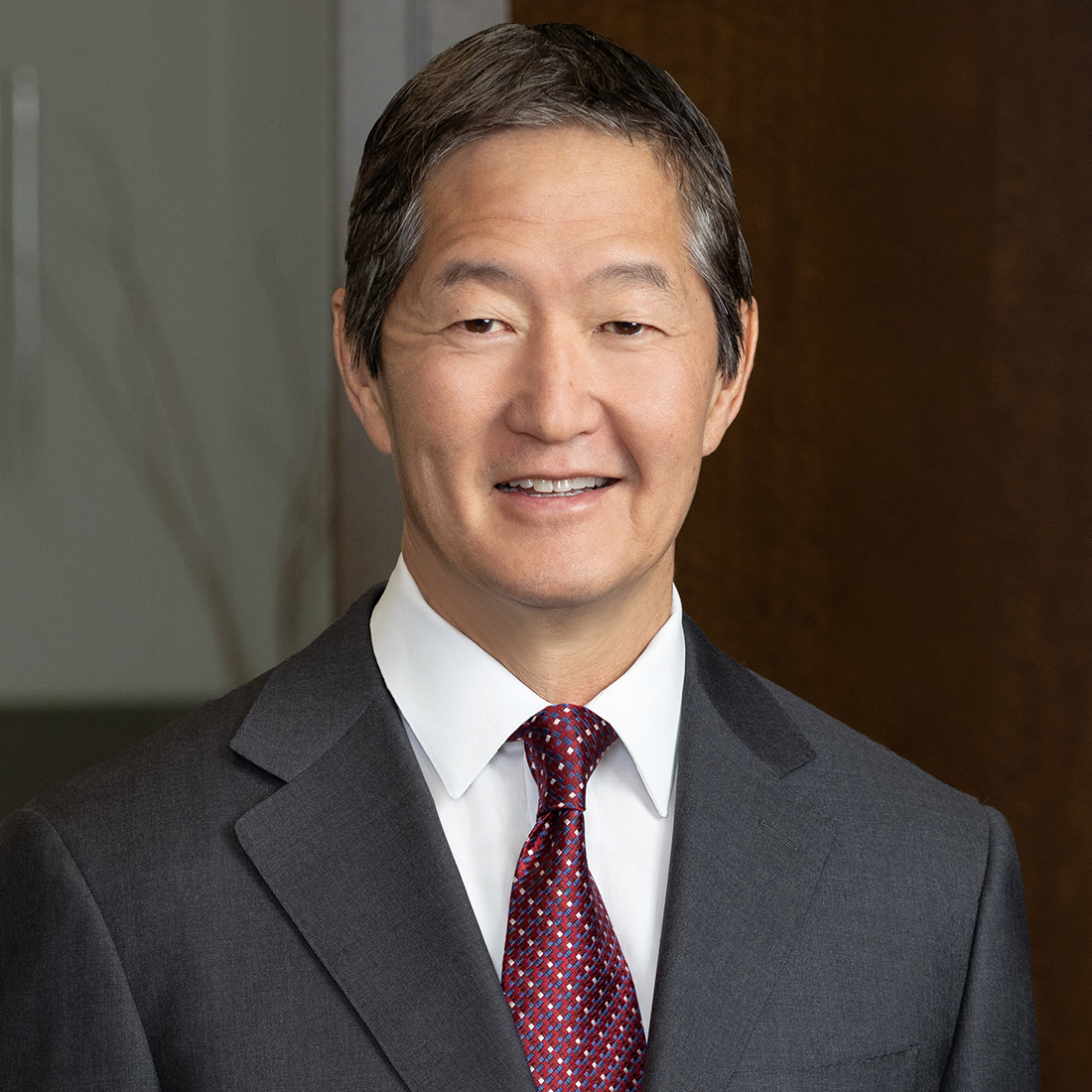 Tom Chen is a member of the firm's Executive Committee and an experienced patent attorney who prides himself in being trusted and valued by his clients. Tom is dedicated to going above and beyond the standard attorney-client relationship by providing quality patent counsel and by taking the time to learn about the true business goals, strategies, and ambitions of his clients. Clients value Tom for his technical understanding and strategy with regard to their specific patent issues.
Under Tom's lead, the firm handles patent matters for start-ups to Fortune 100 companies. Tom plays a major role in not just expanding his client's patent portfolio, but more importantly maximizing its value to his clients. He provides his opinion and analysis, at least weekly, on patent related matters for his clients and regularly works with a large number of inventors, as well as various in-house counsel.
Tom's experience is founded on multiple advanced degrees in electrical engineering and significant engineering work at Hughes Aircraft, covers a variety of technologies, including e-commerce, mobile payments, electrical circuits, semiconductor memories/processing, semiconductor equipment, fiber optic and wireless communications, televisions, mechanical devices, Internet-related applications, microprocessors and other computer architecture. Tom's experience extends to patent litigation as well, including matters before the International Trade Commission and district courts. He has been involved in all phases of litigation, including discovery, depositions, expert reports and briefs.
Tom has presented alongside key decision makers from his clients' companies, which has helped Tom strengthen his deep understanding of his clients' core values. Additionally, he has written on various intellectual property issues and risk management, Supreme Court patent decisions and issues before the United States Patent and Trademark Office.
Aside from Tom being a skilled and insightful intellectual property attorney and member of the firm's board of directors, he is co-chair of Haynes and Boone's Attorney Diversity and Inclusion Committee, which focuses on advancing the hiring, retention and promotion of diverse lawyers within the firm. Tom advocates the importance and necessity of a diverse law firm and truly strives to make Haynes and Boone a leader in law firm diversity. Tom is also a member of the National Asian Pacific American Bar Association where he attends events and contributes to meaningful initiatives.
Tom has long been recognized for his accomplishments in patent law and DEI, including having been selected by the Daily Journal, Daily Journal Corporation, as one of the 2016 Top 100 Lawyers in California, and more recently, as "The Lawyer of the Year" in Patent Law in Orange County by The Best Lawyers America, Woodward/White, Inc., 2024. Tom was also listed in Intellectual Asset Management (IAM) Patent 1000: The World's Leading Patent Practitioners, Globe White Page Ltd, 2018-2023. Tom was recognized in Managing Intellectual Property Magazine, Euromoney Institutional Investor PLC, as an IP Star in 2019-2023. He was also named in the Lawyers of Color's inaugural "Nation's Best" list which recognizes 100 firm partners and senior-level corporate counsel for noteworthy accomplishments and their commitment to diversity and inclusion in the legal profession.
Article/Mention
Tom Chen in Managing IP: 'Haynes Boone Diversity Chair: How Firms Can Uplift AAPI Lawyers'
May 17, 2023
Partner, Executive Committee Member, and Co-Chair of the Attorney DEI Committee Tom Chen was featured in by Managing IP, offering his perspective on DEI, mentorship, and how firms can uplift AAPI attorneys. Read an excerpt below: When Tom Chen, partner at Haynes Boone in California, was growing up, he attended a predominantly white high school in Southern California. "We had about 300 to 400 stude [...]