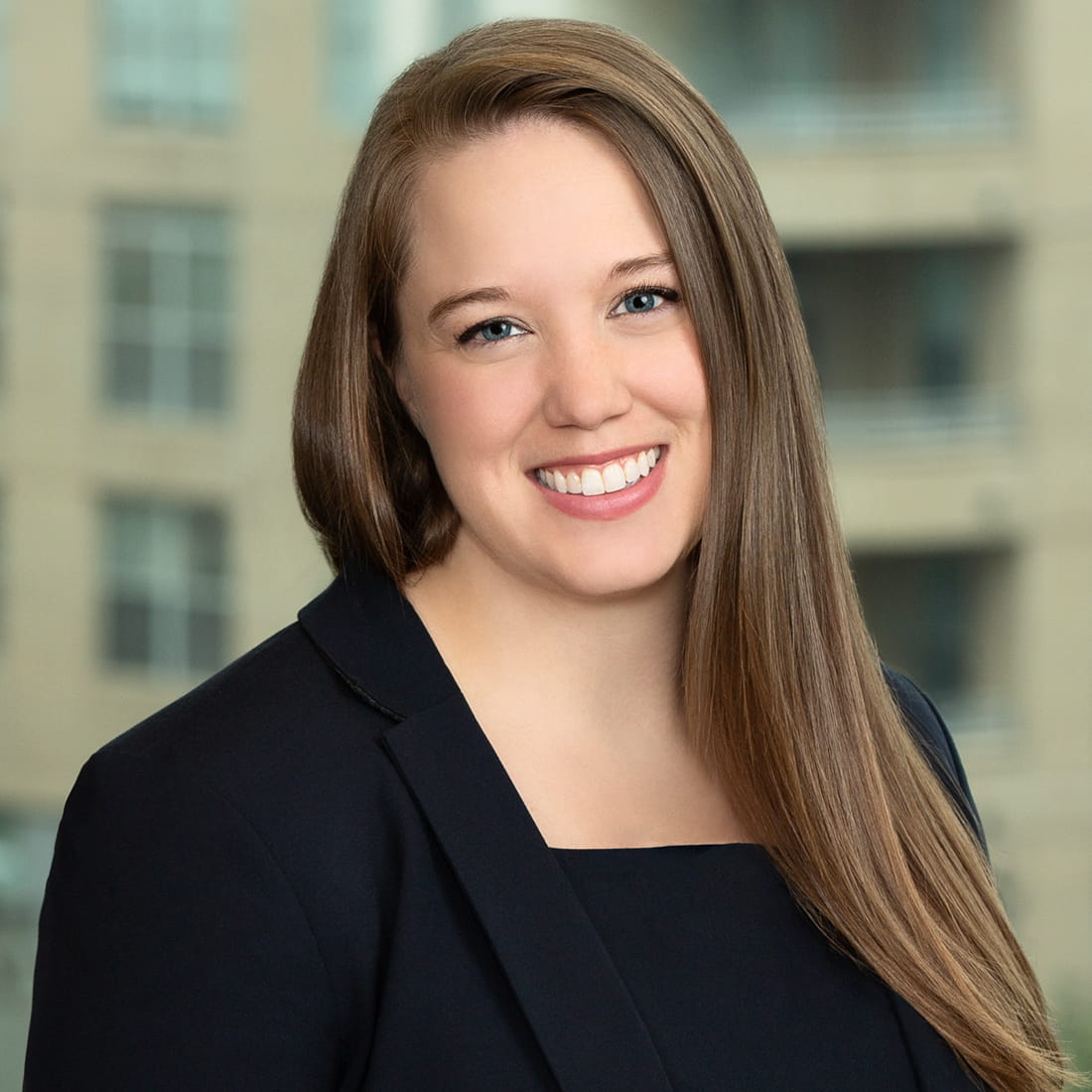 Katie Eissenstat *
Associate
* Admitted only to practice in Oklahoma. Application to the Texas Bar is pending.
Katie Eissenstat is an associate in the Intellectual Property Practice Group in the Dallas office. Her practice focuses on trademarks and brand management.
Prior to joining the firm, Katie served as a Trademark Examining Attorney at the U.S. Patent and Trademark Office where she reviewed thousands of trademark applications. Drawing on this experience, Katie leverages her knowledge from inside the USPTO to help clients procure, defend, and enforce trademark rights both domestically and internationally. She analyzes and advises on the availability of potential trademarks, prosecutes trademark applications through to registration, proactively manages trademark portfolios, and assists with cease-and-desist efforts when needed.
Katie's performing arts background helps her bring creative thinking to her legal practice. She is a graduate of the Wanda Bass School of Music at Oklahoma City University, where she received her Bachelor of Music degree and graduated with honors. Katie additionally received her J.D. at the University of Oklahoma where she graduated with honors and served as Research Editor for the Oklahoma Law Review.
Expand All
Qualifications
Education
J.D., University of Oklahoma College of Law, 2016, cum laude; Research Editor, Oklahoma Law Review
B.M., Musical Theater, Oklahoma City University, 2013, cum laude
Press Release
Haynes Boone Wins CDRP Dispute for Client
April 26, 2022
Haynes and Boone, LLP Associates Mike McArthur and Katie Eissenstat achieved a win for a firm client, a nationwide specialty retailer, recovering an infringing third-level domain name, which incorporated the client's name, via the CentralNic Dispute Resolution Policy (CDRP), a largely unknown but powerful tool for brand owners.   Bad actors frequently use domain names to infringe on the goodwill o [...]