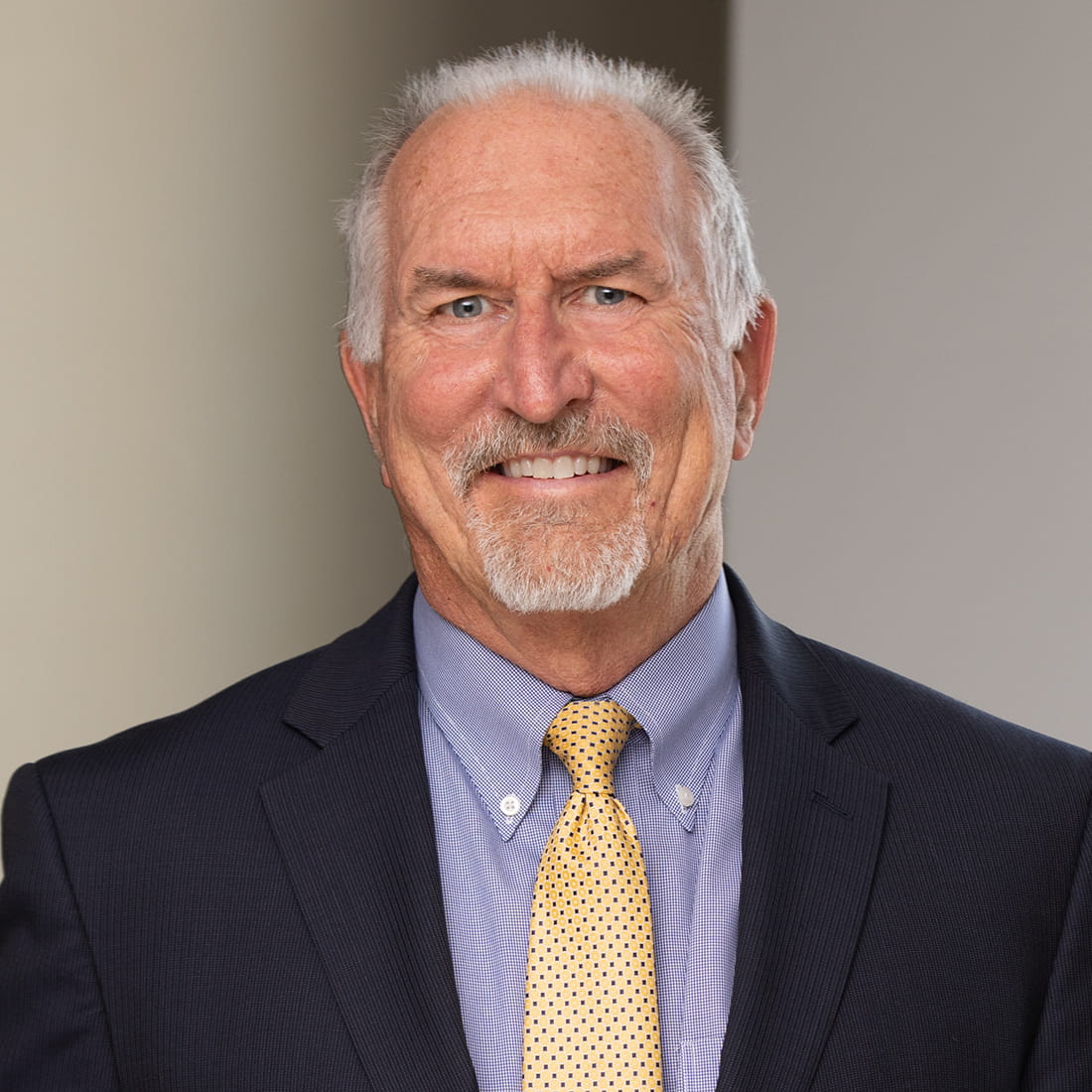 Mark Erickson has been solving business disputes through litigation, arbitration, and mediation for more than 35 years. His work for clients involves a diverse range of sophisticated commercial and real estate litigation matters, including contract, trade secret, and business governance and dissolution disputes. Mark's current client base includes a number of Fortune 500 companies, many of whom have worked with him for decades.
Clients benefit from Mark's deep experience in commercial dispute resolution. His wisdom and insight into the litigation process enable him to develop early and creative business solutions for his clients. He also helps clients advance their interests through litigation, with nearly four decades of courtroom experience that began with criminal defense work in the Army Judge Advocate General's Corps.
Mark is a leader in the local bar and an active advocate for causes in the community. In 2019, he was awarded the Marcus Kaufman Jurisprudence Award by Anti-Defamation League for his career of community service and dedication to helping those in Orange County who need help the most. Mark has led a firm impact litigation team in a housing discrimination case that resulted in meaningful affordable housing for local residents. He is the immediate past president of the Orange County Bar Foundation, which helps to make a difference in the lives of disadvantaged families.
Mark is also deeply involved in organizations related to the field of law. He is a past president of the Orange County chapter of the Association of Business Trial Lawyers, one of the most prestigious attorney bar groups in the state. He is also a past president of the board of directors for Public Law Center, Orange County's pro bono legal services organization. Within the firm, Mark holds leadership positions on a number of committees and is the hiring partner for the Orange County office.
Press Release
5 Haynes Boone Lawyers Named 'Lawyers of Year' by Best Lawyers in America
August 19, 2021
Five Haynes and Boone, LLP lawyers were recognized as "Lawyer of the Year" in their practice areas as part of the 2022 Best Lawyers in America directory. They are Partners Jeffrey Becker, Buddy Clark and Mark Erickson, Senior Counsel Barry McNeil, and Partner Chad Mills. The honor is given to lawyers with the highest overall peer feedback for a specific practice area and geographic region. Only [...]