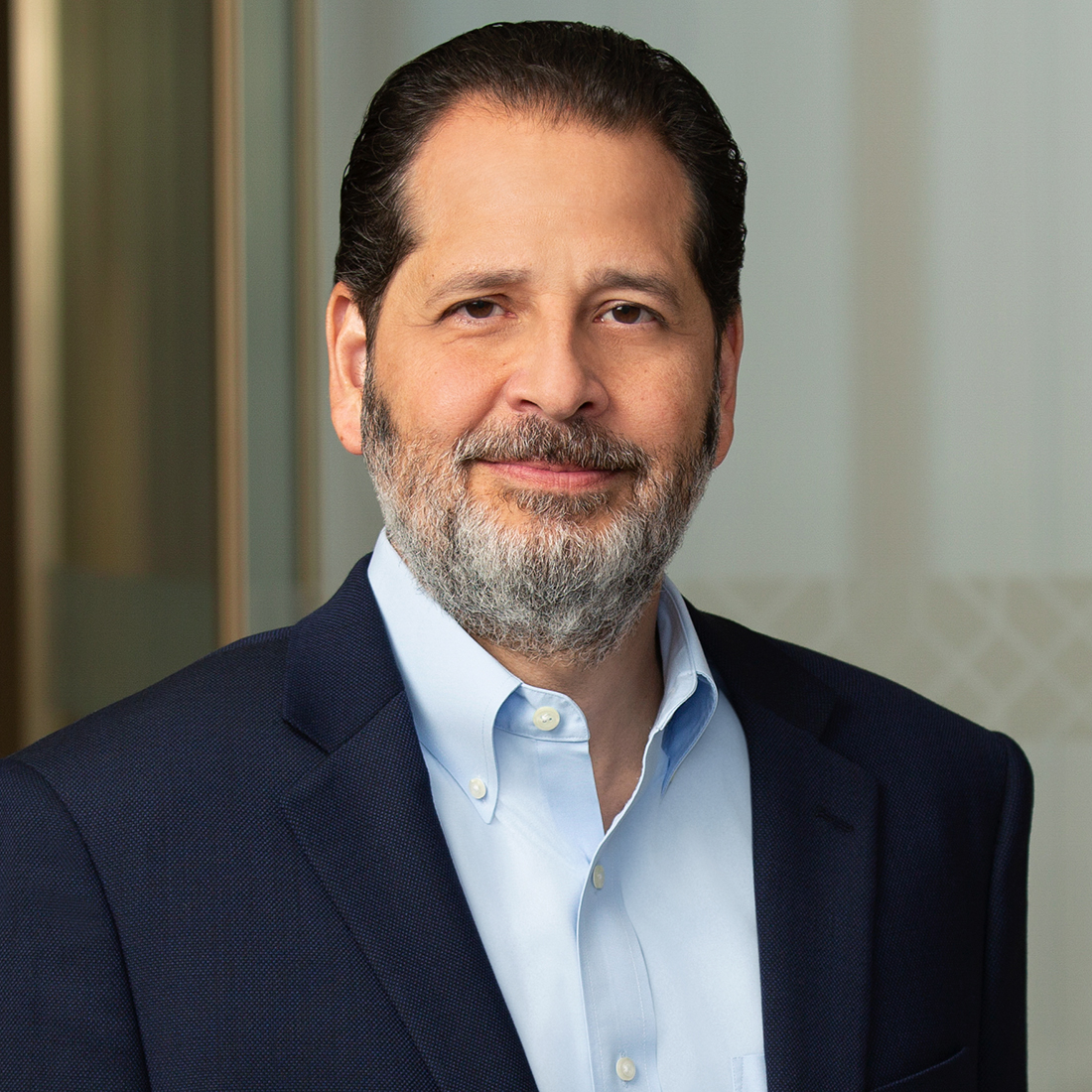 Ricardo Garcia-Moreno
Partner | Houston Office Managing Partner
Ricardo Garcia-Moreno brings more than 29 years of experience to U.S., European and Latin American clients in connection with a range of domestic and international transactions. Ricardo focuses on cross-border transactions, mergers and acquisitions, private equity investments, and securities matters. He regularly represents clients engaged in the energy (including oil and gas, midstream, downstream, oilfield services and renewables), food and beverage, manufacturing, services, infrastructure, real estate, healthcare, financial and technology industries.
Royal Dutch Shell plc recently sought Ricardo's representation in connection with the sale of their downstream business in Argentina. The transaction marked the second time Shell engaged him in connection with a major divestment transaction in the Americas and was named Global Divestiture & Carve-Out Deal for 2018 by The Global M&A Network. The deal was also named a finalist for the 2018 Latin Lawyer Transaction of the Year award in the Private Mergers and Acquisitions category and was recognized by The M&A Advisor at the 11th Annual International M&A Awards as Cross-Border Deal of the Year (over $1.0 billion).
In 2020, Ricardo represented Stratos Management Systems Holdings, LLC in a transaction with Pensare Acquisition Corp., a Nasdaq-listed special purpose acquisition company (SPAC). That deal was selected as a finalist for the Association for Corporate Growth (ACG) Houston Technology Deal of the Year award. In addition, Latinvex named Ricardo a "Top 100 Latin American Lawyer" in 2019, 2020 and 2022-2023.
Prior to joining the firm, Ricardo had a broad-based sports practice representing sports teams; owners of public assembly, sports, entertainment, and recreational facilities; and companies that provide goods and services to sports teams and facilities. He is a committed civic servant to the Houston community through his pro bono legal work and service to Texas charter schools.
Press Release
4 Haynes Boone Lawyers Listed Among Lawdragon 500 Leading Dealmakers in 2024
October 26, 2023
Four Haynes and Boone, LLP lawyers are included in the 2024 Lawdragon 500 directory of the nation's leading dealmakers: Michael Boone, Ricardo Garcia-Moreno, George Y. Gonzalez, and Tom Harris. The Lawdragon editorial team selected 500 honorees through submissions, journalistic research of the lawyers behind the biggest deals, and editorial vetting from a board of peers. The Dealmakers guide focus [...]