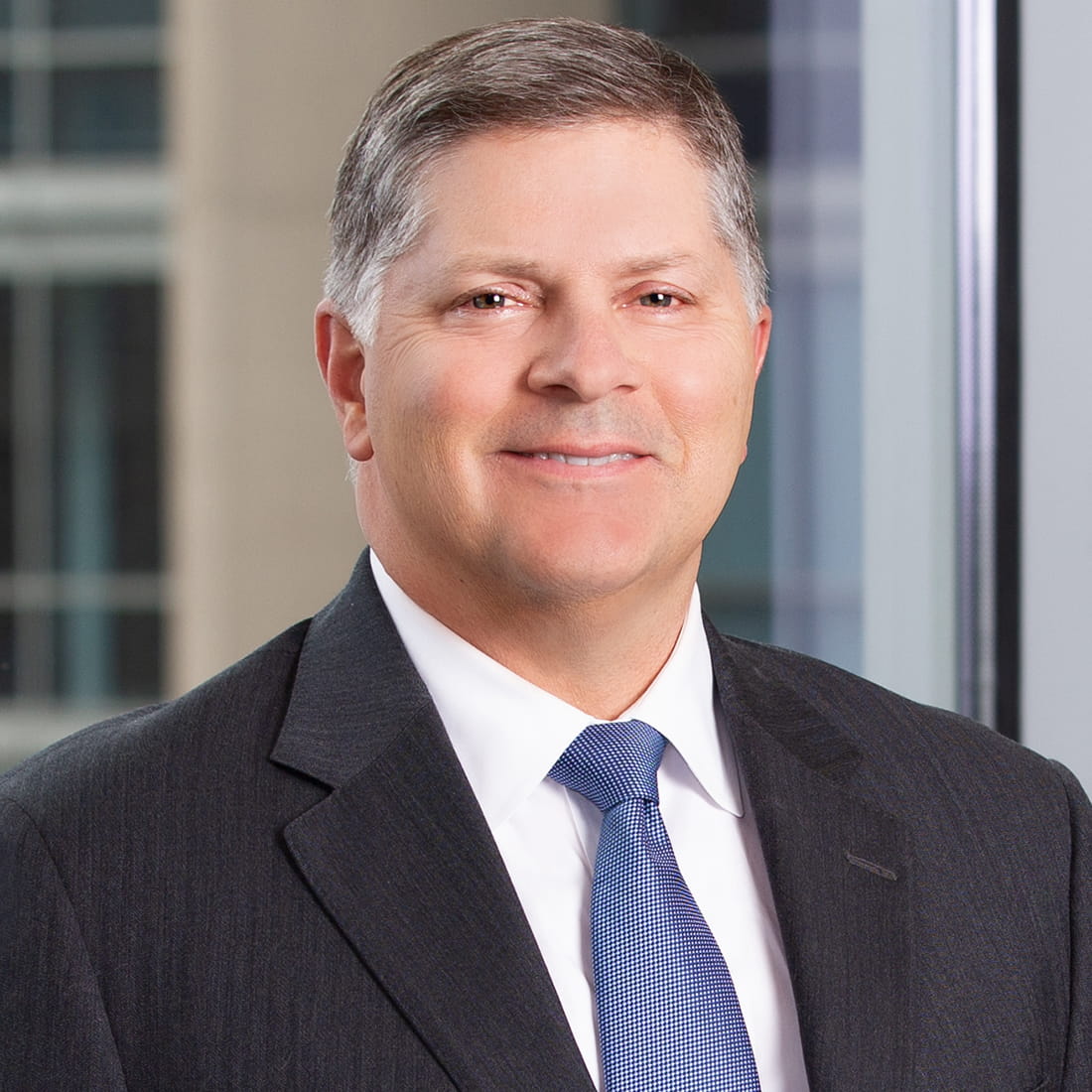 Tom D. Harris
Partner | Chair - Mergers and Acquisitions Practice Group
Tom Harris has been a trusted business advisor to clients for more than 30 years, helping them successfully close hundreds of acquisitions, divestitures, and other corporate transactions, including growth capital investments. Tom is chair of our Mergers and Acquisitions Practice Group, which he founded in 2010.
In addition to his busy M&A practice, Tom works with clients who are entering into municipal public/private partnerships for significant projects. Tom represented the AT&T Performing Arts Center in its public/private venture to design, finance, and construct the Winspear Opera House, the Wyly Theatre, related parking structures, and other improvements on City-owned property in the downtown Dallas Arts District.
Tom also has assisted clients with significant naming rights agreements, including working alongside AT&T's in-house counsel team in AT&T's arrangement to name the home stadium of the NFL's Dallas Cowboys as "AT&T Stadium." Tom also has worked on naming and sponsorship agreements for arts venues, college sporting venues, and other professional sports arenas.
Clients value Tom's ability to marry legal insight and practical business judgement. He is adept at focusing on the aspects of a matter that are critical to his clients' business objectives. Tom has been recognized by clients, peers, and organizations for his high level of service in corporate and M&A-related work, including Chambers USA, 2015-2018 (Chambers & Partners), and The Best Lawyers in America, 2013-2024 (Woodward/White, Inc.). He was named a "Stand-out Lawyer" by Acritas Stars, 2018-2020 (Acritas), and a "Best Business Lawyer in Dallas" by D Magazine, 2009 and 2015-2021 (D Magazine Partners). He was selected for inclusion in the 2021-2022 Lawdragon 500 Leading Dealmakers in America (Lawdragon Inc.).
Tom fosters collaboration within the firm's large M&A practice group, coordinating participation by subject-matter experts who work alongside the firm's M&A attorneys on clients' matters. He also embraces the firm's tradition of teamwork, helping associates and new partners develop and establish their career paths, making sure they are equipped with the knowledge and experience to ensure clients' needs are met, and helping those attorneys reach their full potential as business advisors.
Press Release
D Magazine Recognized 27 Haynes Boone Lawyers as Best Lawyers 2023
April 25, 2023
D Magazine has once again ranked many Haynes and Boone, LLP lawyers, across most major practice areas, among the best lawyers in Dallas. A total of 27 lawyers were included in the 2023 Best Lawyers in Dallas directory. They were nominated by their peers for offering "unparalleled counsel" in their practice area and "representing the people and institutions of Dallas with mastery and drive," accord [...]