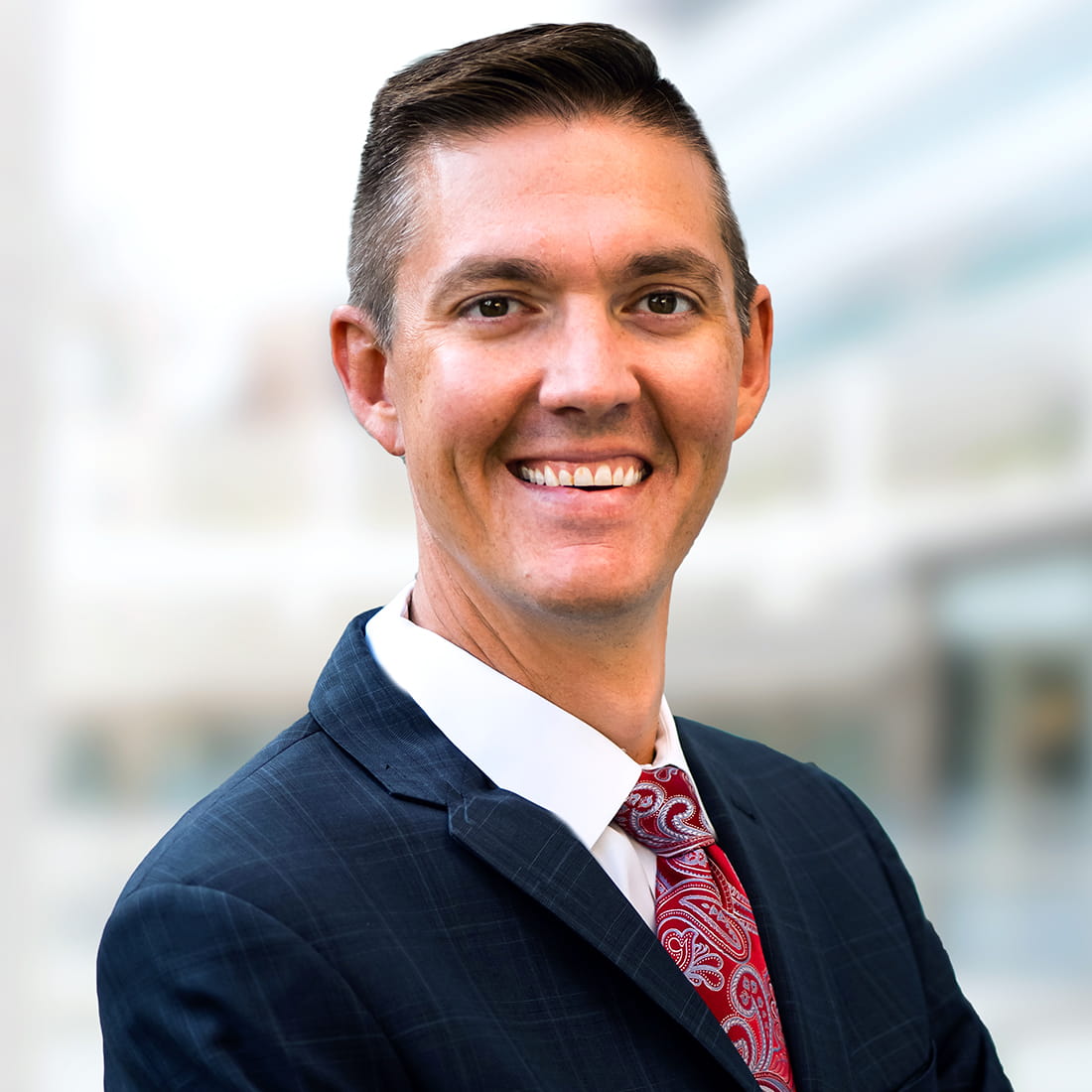 Jason N. Jordan
Partner | Co-Chair - Litigation Practice Group
Jason Jordan is a versatile problem-solver with broad experience helping clients navigate complex legal issues and identify creative, practical approaches to achieve their objectives. Jason's practice spans all stages of dispute resolution, including pre-suit analysis and risk management, filing and defending against trial court and arbitration proceedings, and preparing briefing and presenting oral arguments to state and federal courts of appeals. He works with clients from various industries, including the financial, energy, franchisor, and transportation sectors.
Jason has a diverse background that has instilled in him an appreciation for persistence and careful planning, which are keys to effective advocacy. Jason is a first-generation college graduate and Pell grant recipient. He learned the value of a solid work ethic while growing up doing chores on a farm and ranch, and he came to appreciate the importance of strategy and good relationships while working in government affairs at the U.S. capital before law school.
After graduating first in his law school class, Jason completed judicial clerkships at the Texas Supreme Court and the U.S. Court of Appeals for the Fifth Circuit. He leverages the insights and experience he gained during these clerkships to develop arguments that will resonate with decision makers and to convey those points in a clear and persuasive manner. This contributes to Jason's track record of winning trial and appellate briefs on a variety of topics, ranging from breach of contract, breach of fiduciary duty, and tort theories to claims for trade-secret misappropriation and trademark infringement. When a case is not decided on written submissions, Jason has substantial experience presenting oral arguments to help clients prevail in court and arbitration proceedings.
Jason has presented on the topics of effective legal writing and oral advocacy, and he has co-written articles on post-trial motions and judgment formation that have been featured in the State Bar of Texas Litigation Section Journal and CLE courses focused on appellate practice.
Outside the office, Jason is active in the bar and his community. He is a past President of the Dallas Chapter of the Federal Bar Association, and he has twice co-chaired the Northern District of Texas Bench Bar Conference. Jason is also an active member of the Appellate and Litigation Sections of the State Bar of Texas and Dallas Bar Association. In addition, Jason was nominated and accepted for membership in the Texas Bar Foundation, and he is a member of the Texas Bar College.
Press Release
Haynes Boone's Precedent-Setting Pizza Hut Victory Upheld by Fifth Circuit Court of Appeals
August 24, 2023
Haynes and Boone, LLP earned a precedent-setting victory on behalf of client Pizza Hut in the United States Court of Appeals for the Fifth Circuit court on Aug. 22. The court upheld a 2022 decision that rejected all claims asserted against Pizza Hut and awarded Pizza Hut $6.6 million in a battle involving all of the restaurant chain's franchise agreements in Philadelphia. The opinion resolves prev [...]