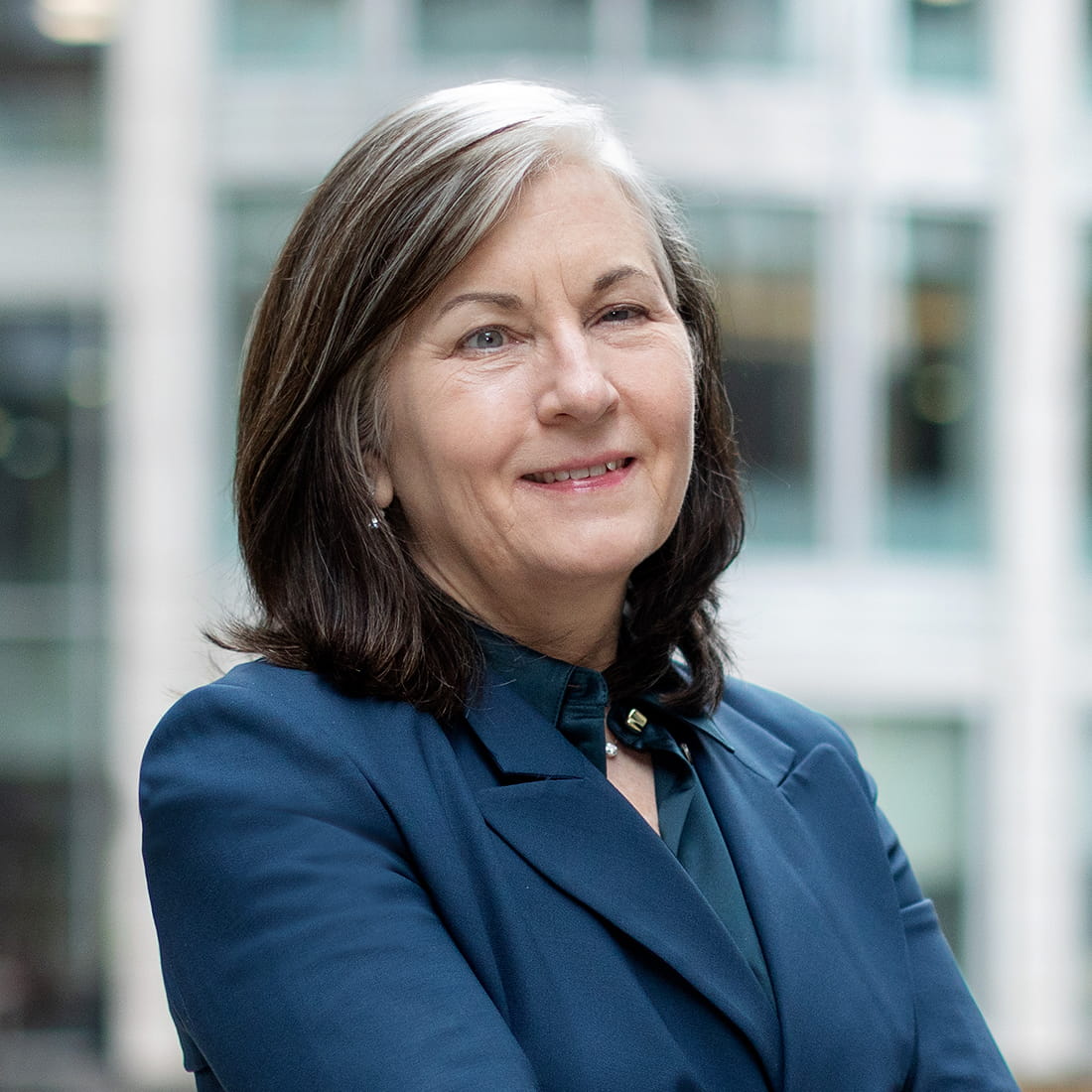 Ellen Gibson McGinnis
Partner | Co-Head - Fund Finance Practice Group
Ellen McGinnis is the co-chair of our Fund Finance Practice Group, advising clients on subscription-secured credit facilities, a product she has worked on since its initial development in the late 1980s. Clients value Ellen's critical thinking and the innovative approach she takes to structuring and executing their financing transactions. Offering thoughtful, practical advice, Ellen serves as trusted counsel for U.S. and foreign commercial and investment banks as lenders to private equity funds. She works on many of the practice's hybrid collateral facilities and international and multi-currency transactions.
Ellen serves on the firm's Executive Committee, Board of Directors, Technology Committee, Opinion Committee, and the HB REAL Diversity Oversight Committee, which serves as an advisory committee on diversity, equity, and inclusion and oversees the implementation of recommendations to improve the recruitment, retention, and promotion of diverse talent at the firm. She is currently the chair of the firm's Admission to Partnership Committee and also leads the firm's knowledge management efforts.
A graduate of Yale University, Ellen is highly involved in volunteer service to her alma mater. Most recently, she co-founded and served as founding chair of YaleWomen, the organization for women graduates of Yale College and Yale's Graduate School and professional schools. She is a recipient of the Yale Medal, the highest award presented by the Association of Yale Alumni to recognize and honor outstanding individual service to the university.
Ellen has been active in women's initiatives through her work with YaleWomen and at the firm, and through her service on the Council of Women's Health Research at Yale, which advances health research for women across medical and psychosocial disciplines. A committed advocate for diversity at the firm, she has built a Finance group that reflects that priority with its multitude of different perspectives. She also serves as sponsor to diverse lawyers at the firm, and, through her work on the Diversity Oversight Committee, helps the firm to drive towards achieving its diversity goals.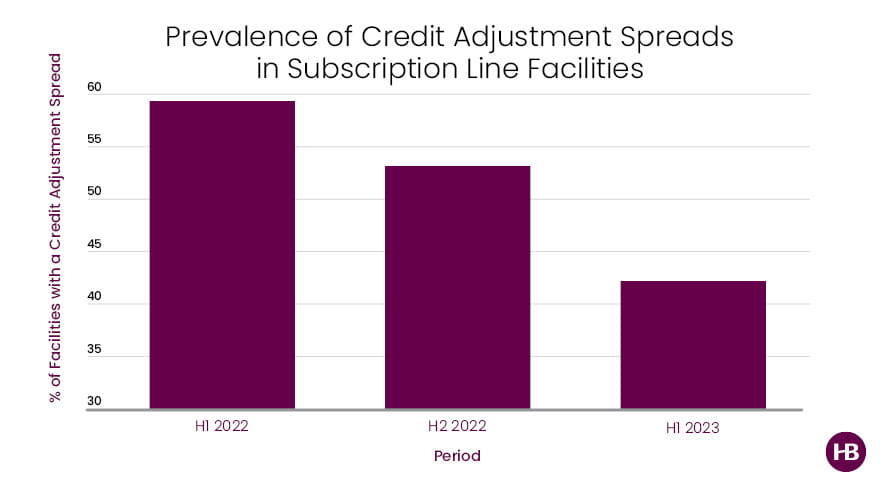 Alert
Fund Finance Insights: Credit Adjustment Spreads
August 17, 2023
The prevalence of Credit Adjustment Spreads (or "Spread Adjustments") in subscription line credit facilities ("Facilities") is decreasing. In recent years, the Spread Adjustments have been incorporated to adjust (increase) a SOFR rate interest option to compensate lenders for the economic difference between how LIBOR (and its risk based credit premium) and SOFR (a risk free rate) are calculated. I [...]