Ben Pelletier is a partner in the Precision Medicine and Digital Health Practice Group in Haynes and Boone's San Francisco office.
His practice focuses on advising clients in the complex and fast-evolving areas of biology, medicine, engineering, and data science. Ben has significant experience building patent portfolios relating to monoclonal antibodies and antibody-drug conjugates (ADCs), CAR-T cells, stem cells, tissue engineering, 3D bioprinting, biosensors, genomic sequencing, and bioinformatics, as well as companion diagnostic assay systems and devices.
He has helped many clients develop and protect their intellectual property in the immuno-oncology space, with a particular focus on cellular therapeutics, bispecific T-cell engagers (TCEs) and other large molecule compositions.
Ben holds an advanced degree in bioengineering, and spent many years working at a leading biotechnology company as an engineer and project manager before attending law school. Prior to Haynes and Boone, Ben was a patent attorney at an international law firm, where he managed several global patent portfolios for a pharmaceutical company and helped a life science company plan and build its patent strategy and portfolio from the ground up.
Whether interviewing inventors to identify patentable subject matter, or invalidating the claims of a competitor's patent in an inter partes review (IPR) proceeding, Ben brings an affinity for technology and a hands-on approach to every project. He understands his clients' technology, their business models, and their products and services.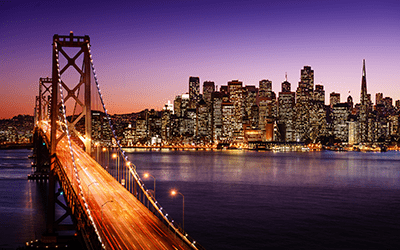 Press Release
Haynes Boone Relocates San Francisco Office to Tower on Battery Street
December 16, 2021
Haynes and Boone, LLP has moved its San Francisco office to 275 Battery St., a Class A office tower in the heart of the city's Financial District that offers sweeping city and bay views. Haynes Boone's office is on the 18th floor of the 30-story tower. "Our new office has been designed to encourage collaboration and to allow for our continued growth in the market," said Patent Partner Brian Kwok [...]