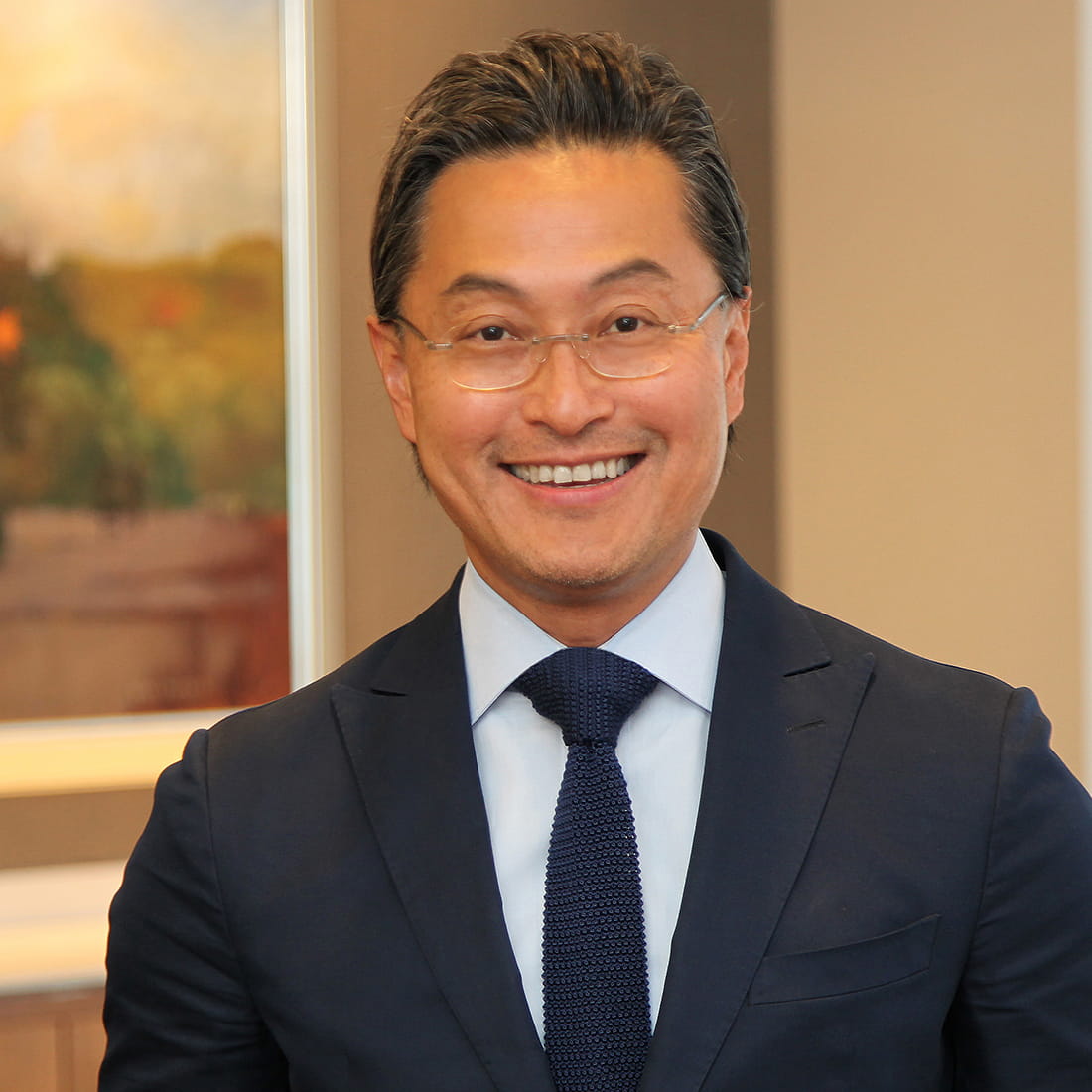 Albert C. Tan
Partner | Co-Head - Fund Finance Practice Group
Albert Tan joined the firm in 1994 and became a partner in the Finance section in 2004. In addition to serving as Co-Head of the Fund Finance Practice Group, he currently serves as a member of the firm's (i) Executive Committee, (ii) Board of Directors, and (iii) Partners' Compensation Committee. He formerly held other leadership positions within the firm, including served (a) as a member of the Appointments Committee, which appoints and oversees all of the firm's strategic leadership and management roles, (b) as a co-chair of the Attorney Development and Diversity Committee, and (c) as a Co-Head of the International Practice Group, and spearheaded the launch of the Shanghai office.
During his career at the firm, Albert has represented investment and commercial banks, as agents and arrangers in more than 650 subscription secured credit facilities with total value of over $180 billion to Asia, US, Europe, Latin America and global real estate, infrastructure, debt, buyout and energy private equity funds, including structuring and documenting some of the first subscription financing to real estate private equity funds in Japan, Greater China, Singapore and Korea and to some of the largest global infrastructure funds and Asia-focused buyout funds; and during the global financial crises of 2007-2008, Albert was one of few fund finance attorneys who represented lenders in the successful enforcement of subscription financing defaults against PE funds and their investors.
In recognition of Albert's efforts in the fund finance markets, The National Law Journal selected him to its inaugural 35 person list of Finance, Banking and Capital Markets Trailblazers in 2019, Euromoney Expert Guides, Euromoney Institutional Investor 2012, listed him as a "Leading Practitioner" in its Guide to Leading Practitioners: International Private Equity, United States, and the Minority Corporate Counsel Association recognized Albert as one of its 2021 MCCA Rainmakers for his outstanding leadership, business acumen, passion and dedication to proactive client development. Earlier in his career, Albert was also selected in "40 under 40" lists by The Texas Lawyer and Dallas Business Journal, respectively, and "Best Lawyers under 40" by the National Asian Pacific American Bar Association.
Aside from maintaining an active law practice and serving in firm leadership, Albert volunteers his time in the legal and fund finance community, where he currently serves as a member of the US Advisory Committee and Asia Pacific Executive Committee of the Fund Finance Association (FFA), a Community Fellow at SMU Dedman School of Law and has served as a board director and executive council member of the Dallas Asian American Bar Association, Asian Pacific Interest Section of State Bar of Texas, and International Section of State Bar of Texas, respectively, and served as mentors to Asian Pacific American law students and young attorneys.
In recognition of his service to the legal community, he is a recipient of: (i) the "Justice Wellington Chew Award," for the outstanding achievements, commitment, and leadership of a lawyer who has paved the way for the advancement of other Asian Pacific American attorneys and made substantial and lasting contributions to the APA legal profession, as well as the broader APA community (Asian Pacific Interest Section - State Bar of Texas, 2015); (ii) "Inspirational Leadership Award" (Dallas Asian American Bar Association, 2011); (iii) Outstanding Attorney Achievement Award" (SMU Dedman School of Law, AALSA, 2008-2009); (iv) "Council Member of the Year" (Asian Pacific Interest Section - State Bar of Texas, 2019) and (v) "Outstanding Member Award" (Dallas Asian American Bar Association, 2009).
Among the clients that Albert represents are: Bank of America, Bank of China, Bank of Communications, Bridge Bank, Candian Imperial Bank of Commerce, Cathay Bank, China Merchant Bank, Citibank, EBRD, Goldman Sachs Bank, HSBC Private Bank, Itaú Unibanco S.A., Japan Bank for International Cooperation, Mitsubishi UFJ Financial Group, Mizuho Bank, Morgan Stanley, MUFG, Regions Bank, Signature Bank, SMBC, Standard Chartered Bank, Sumitomo Mitsui Trust Bank, United Overseas Bank, US Trust, and Wells Fargo Bank.
From 1997 to 2000, Albert was based in Hong Kong, where he served a secondment as chief counsel for Caltex Corporation (a wholly-owned subsidiary of Chevron Corporation), responsible for all Caltex legal affairs in Greater China, and worked on FDI projects in China and other parts of Asia.
Albert regularly makes presentations and serves as guest speaker and panelist for legal and business seminars on fund finance, private equity, and legal education, organized by, among others, Sovereign Wealth Fund Institute, Private Equity International CFOs & COOs Forum, PERE CFOs & COOs Forum, PERE - Asia Summit, PERE - Japan Forum, PERE Global Investor Forum, PERE - North America Forum, Private Equity International – Global Alternative Investment Forum Japan, Privcap, US Real Estate Opportunity & Private Fund Investing Forum, FFA Asia Pacific Fund Finance Symposium (co-chair and steering committee member (2017-2020)), FFA Global Fund Finance Symposium, State Bar of Texas, National Asian Pacific American Bar Association, American Bar Association, Bank of America, Mitsubishi UFJ Financial Group, Sumitomo Mitsui Banking Corporation, Sumitomo Mitsui Trust Bank, Standard Chartered Bank, Overseas-Chinese Banking Corporation, Limited, Southern Methodist University Law Center, Southern Methodist University School of Business, Texas A&M University School of Law, Institute of International Research, Asia Law and Practice, Euromoney, China Law & Practice, Dallas Greater Chamber, Institutional Real Estate, Inc., and Strafford Publications.
Outside of law, Albert is a member of the Business Executives for National Security (BENS), and serves on the National Leadership Council and DFW Regional Leadership Council of San Diego State University and has served as board director and advisory board member to the Crow Museum of Asian Art and the Asia Society of Texas, respectively.
Article/Mention
Albert Tan Talks with Author Charles Yu for 'Asian American Stories' Webinar
September 15, 2021
Haynes and Boone, LLP Partner Albert Tan last week interviewed Charles Yu, author of several award-winning books and TV shows and a former corporate lawyer, as he discussed his career and experiences being Asian in America. Haynes Boone was a presenting sponsor of the discussion, titled "Asian American Stories: Changing the Narrative with Charles Yu," in conjunction with the Asia Society Texas Ce [...]