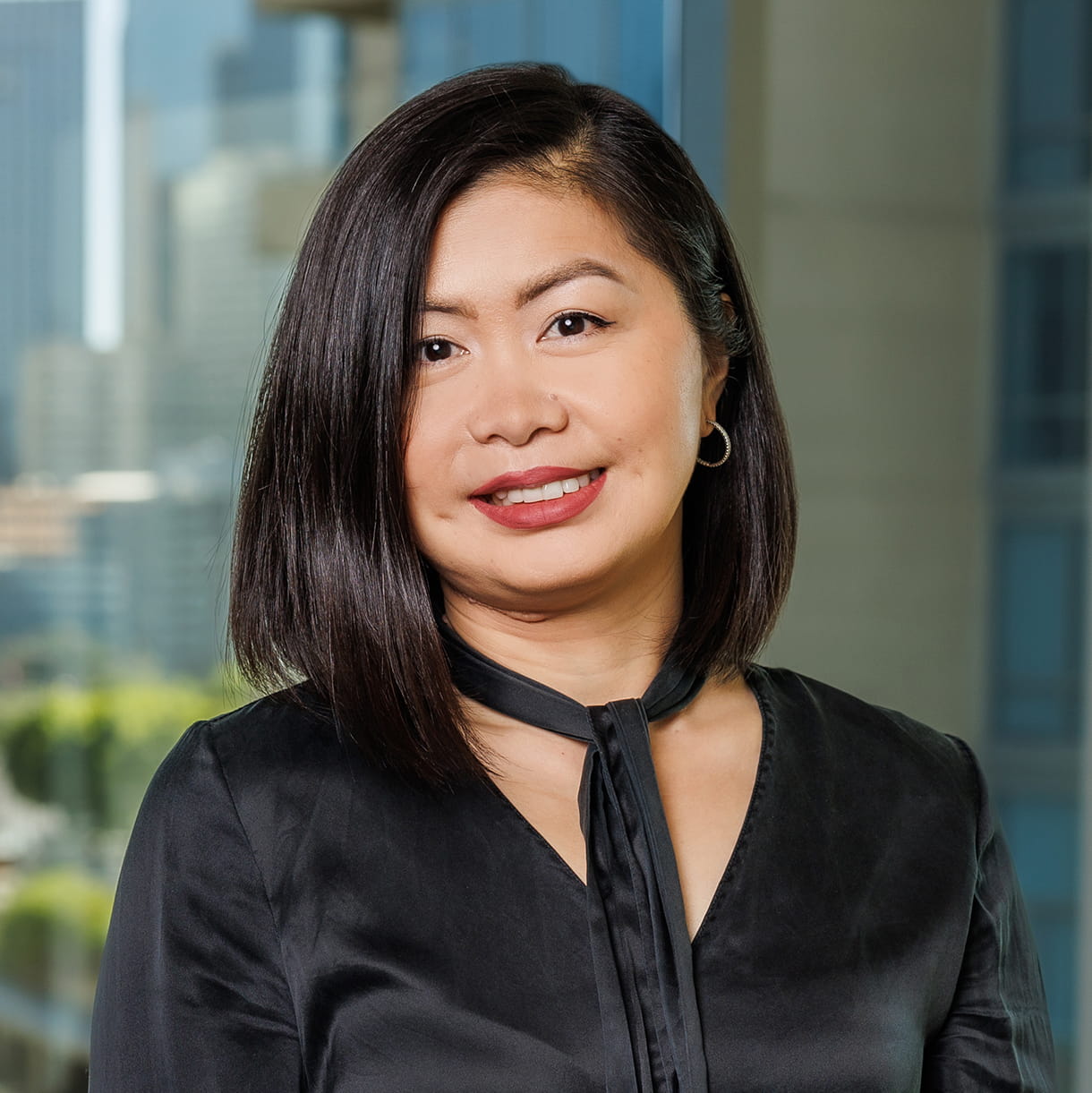 Jinrong Yuan *
Patent Agent
* This Haynes Boone professional is not licensed to practice law.
Dr. Jinrong Yuan is a patent agent in the Intellectual Property Practice Group in Haynes Boone's San Francisco office. Her practice focuses on patent prosecution in a variety of technologies. Jinrong has significant experience drafting and prosecuting numerous patent application covering computer software, AI/machine learning, telephone systems, autonomous vehicles, navigation devices, smart phone displays, and smart phones. Jinrong also assists clients in other fields, including semiconductors, memory devices, optical devices, display devices, and integrated circuits.
Prior to joining the firm, Jinrong obtained her Ph.D. in electrical engineering from University of Virginia. Her doctoral work focused on design, fabrication, and testing of photodetectors. Jinrong also worked in several boutique IP firms as a technical advisor and patent agent.
Expand All
Publications and Speaking Engagements
"Improved Quantum Efficiency of InGaAs/InP Photodetectors using a Ti/Au-SiO2 Phase-Matched-Layer Reflector," co-author, Electronic Letters, vol. 48, No. 19, 2012.
"Near-Infrared Quantum Efficiency of uncooled Photodetectors based on InGaAs/GaAsSb Quantum Wells Lattice-matched to InP," co-author, Electronic Letters, vol. 47, No. 20, 2011.
"Modeling of the Electrical Characteristics of SWIR/MWIR InGaAs/GaAsSb Type-II MQW Photodiodes," co-author, Proceedings of SPIE, the International Society for Optical Engineering, 2011.
"Evaluation of Deep Levels in In0.53Ga0.47As and GaAs0.5Sb0.5 Using Low-Frequency Noise and RTS Noise Characterization," co-author, Physica Status Solidi (c), vol. 9, issue 2, pp. 251-254, 2011.
"Demonstration of a Room-Temperature InP-Based Photodetector Operating Beyond 3 µm,"co-author, Photonics Technology Letters, IEEE, vol. 23, No. 4, 2011.
"SWIR/MWIR" InP-Based p-i-n Photodiodes With InGaAs/GaAsSb Type-II Quantum Wells,"co-author, IEEE Journal of Quantum Electronics, vol 47, issue 9, pp. 1244-1250, 2011.
"Design of Strain Compensated InGaAs/GaAsSb Type-II Quantum Well Structures for Mid-Infrared Photodiodes," co-author, 11th International Conference on Numerical Simulation of Optoelectronic Devices (NUSOD), 2011.
Qualifications
Education
Ph.D., Electrical Engineering, University of Virginia, 2014
B.S., Control Science and Engineering, Harbin Institute of Technology, 2005
Languages
Chinese (Mandarin)
Admissions
U.S. Patent and Trademark Office