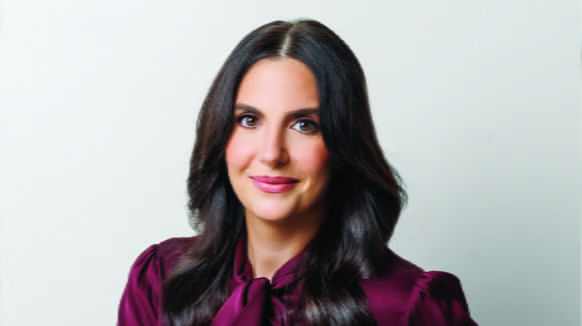 Thomson Reuters Westlaw Today
interviewed Haynes and Boone, LLP Associate
Tiffany Ferris
about advertising challenges around the Tokyo Olympics brought on by COVID-19-related changes to the games.
Here is an excerpt:
The ban on all spectators follows the Japanese government's announcement of a state of emergency over COVID-19.
This atmosphere has impacted the marketing of this year's festivities and presented new challenges for sponsors and the holders of Olympics-related intellectual property.
Thomson Reuters
asked advertising expert Tiffany Ferris to shed some light on this unprecedented situation.
Thomson Reuters
: Major brand holders obviously have invested heavily in past Olympics. Given the changing circumstances, how have these same companies changed their marketing strategies and sponsorship of the Olympics?
Tiffany Ferris:
Like so much in the brand world, there's no one-size-fits-all response to altering strategy of what is, by any measure, a major marketing opportunity (with correspondingly large spend). Sponsors at The Olympic Partners ("TOP") level pay for category-exclusive marketing rights for cycles in four-year increments (called a "quadrennial"). Some of those companies with the opportunity to do so are shifting their marketing spend a bit, scaling back on Tokyo and putting more into the 2022 Beijing Games when they hope to see a more normalized Olympic event.
For those sponsors with on-the-ground activations, strategies have been in flux for months. There have been numerous changes to the number of spectators expected to be in attendance. While a few weeks ago, sponsors were gearing up for an event with limited in-person attendance from Japan's residents, now they face an Olympics with no fans in the stands. No spectators at the events may mean fewer marketing opportunities. For example, we expect that the absence of a need for shuttle buses, spectator check-in booths, food/beverage stands, etc. will mean fewer opportunities for value-add physical branding in spaces that aren't prominently televised.
Local sponsors and Japanese brands may have relatively tough roads ahead in some instances. In May, The Guardian reported that polling showed more than 80% of Japanese people oppose hosting the Olympics. Especially for local brands, showing support of an event that the public may not want to go forward could have a negative impact. If sentiment shifts in the final leadup to the games, brands that have pulled out may find themselves missing a highly valuable opportunity. For brands that move forward with their campaigns, we're likely to see fewer campaigns that overtly support the Olympics and more that support athletes, thank health care and essential workers, or celebrate the triumphant spirit of humanity.
TR
: How has the announcement that spectators from both inside and outside Japan will not be allowed to attend the games impacted coverage of the games and the advertisements that usually accompany that coverage? Has the Olympic brand lost value or changed in any way?
TF
: The Olympic brand is one that is hard to devalue. The games have been canceled only three times during the modern era: once during WWI and twice during WWII. Otherwise, the Olympics are the embodiment of "the show must go on." The 1968 Olympics took place in Mexico City 10 days after the Tlatelolco Massacre; the 1972 Games in Munich continued through a terrorist attack on the Israeli athletes at the Olympic Village; and the 1996 Games went forward in Atlanta after the Centennial Olympic Park bombing.
That said, those events, while tragic, were geographically isolated. COVID-19, on the other hand, is a global pandemic that continues to impact countries with different levels of severity. Vaccinations likewise are available and adopted at differing rates. While some countries are resuming "normal" day-to-day activity and are excited about in-person activities and sports, others are reeling in the severity of the pandemic situation.
All of this contributes to what are markedly different attitudes toward the Olympics around the world. In Japan, for example, there continues to be a strong sentiment against holding the Tokyo Games at all, while attitudes toward them generally seem positive in countries like the United States and United Kingdom. This difference in attitude, which continues to change often and quickly, makes it markedly difficult for advertisers to create unified world-wide campaigns. This is a year where we will likely see multijurisdictional advertisers running different campaigns in different regions. Advertisers may have multiple campaigns prepared, ready to pivot from one to the next if there are indications that a campaign is not landing well with the brand's target audience.
At least in the United States, though, there's no indication that the Olympics have lost their shine for advertisers. At the close of June, AdWeek reported that NBCUniversal had over 120 advertisers lined up for the Tokyo Olympics with ad revenue already surpassing the $1.2 billion haul from the 2016 Rio Summer Olympics.
To read the full article, click
here
.