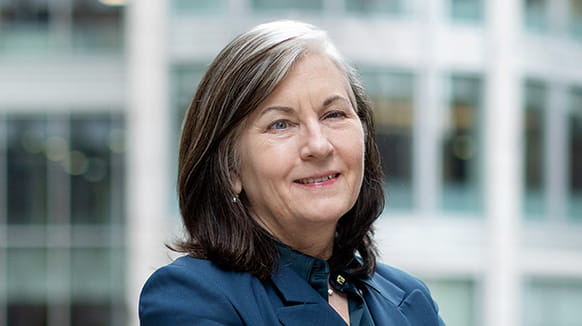 Haynes Boone Partner Ellen McGinnis is featured in a new Future Law Podcast discussing her experiences with talent management and diversity, equity and inclusion (DEI). Ellen is co-chair of the firm's Fund Finance Practice Group and a longtime advocate of DEI.
Listen to the Dec. 1 podcast here:
https://pod.link/1434998089
About the Segment:

The future of law brings urgency to long-standing questions about diversity and inclusion in the legal profession. This episode looks that those questions at ground level, in a complex business law firm. It features an interview with Ellen McGinnis, a senior partner at the Haynes Boone, a global firm with its roots in Texas. Ellen works in financial markets as co-chair of the firm's Fund Finance Practice Group. She has been a leader in the firm and beyond on questions of diversity and inclusion. Ellen is also co-founder of YaleWomen, an organization for and by graduates of Yale University that is committed to advancing women's voices in the world. See omnystudio.com/listener for privacy information.