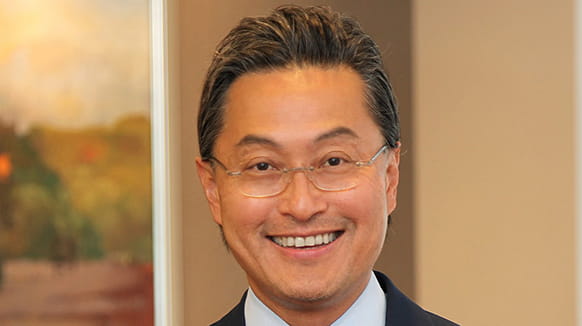 Haynes and Boone, LLP Partner Albert Tan will moderate a Sept. 9 webcast featuring Charles Yu, author of several award-winning books and TV shows, as he discusses his experiences being Asian in America, including sharing his journey after 13 years in corporate law to become a screenwriter and novelist, defying stereotypes and expectations; and what shaped his personal journey, the challenges he overcame along the way, and his dreams for reframing the way Asian Americans are perceived and understood in media and entertainment.

Haynes and Boone is a presenting sponsor of the event, titled "Asian American Stories: Changing the Narrative With Charles Yu," in conjunction with the Asia Society Texas Center and the Asian Pacific Interest Section of the State Bar of Texas (APIS). Asia Society, founded in 1956, is the leading educational organization promoting mutual understanding and strengthening partnerships among the peoples, leaders, and institutions of Asia and the West. Founded in 1995, APIS was created to advocate and promote the common professional interests of lawyers of and interested in Asian Pacific American heritage, community, and culture.

The webinar starts at 7 p.m. on Sept. 9. Learn more and RSVP here.

Yu spent 13 years practicing corporate law at law firms including Sullivan & Cromwell LLP and in-house at tech companies before turning to writing full time, leaving his job as associate general counsel for Belkin International to write for the HBO show Westworld.

He has authored four books, including Interior Chinatown (the winner of the 2020 National Book Award for fiction) and the novel How to Live Safely in a Science Fictional Universe (a New York Times Notable Book and a Time magazine best book of the year). He received the National Book Foundation's 5 Under 35 Award and was nominated for two Writers Guild of America Awards for his work on Westworld.

Through his writing, Yu joins other notable Asian Americans who seek to be seen as fully diverse, complex Americans and who are pushing back and shifting the narrative away from commonplace depictions in media.
Tan, a Haynes and Boone partner and co-head of the firm's Global Fund Financing Group, is a regular speaker and moderator of discussions about fund finance and Diversity, Equity and Inclusion (DEI) topics.

Tan serves as a member of Haynes and Boone's six-person Appointments Committee, which appoints and oversees the firm's strategic leadership and management roles; Board of Directors; Partners Compensation Committee; and Strategic Growth Committee. He also is an Executive Council member of APIS and a former Advisory Board Member of Asia Society Texas Center.
The National Law Journal
selected Tan to its inaugural 35-person list of Finance, Banking and Capital Markets Trailblazers in 2019.