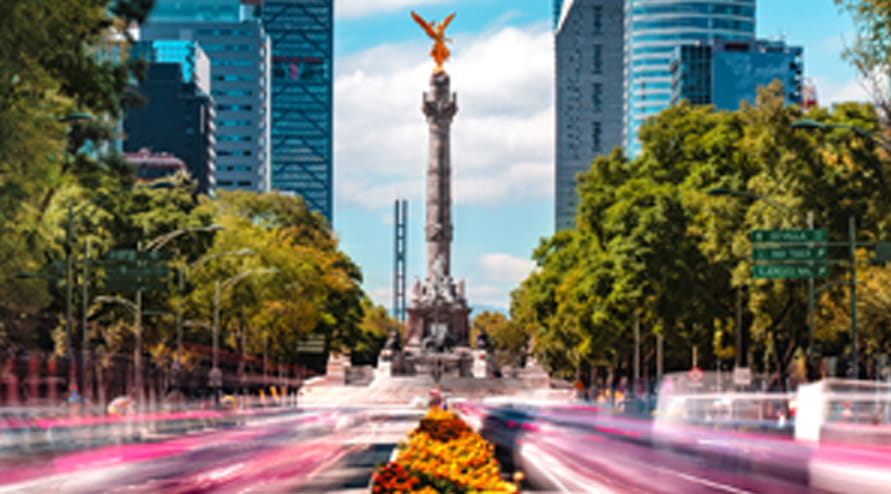 Haynes and Boone, LLP, which has served the Mexico City market for more than 25 years, is set to begin a new chapter in the capital city this month.
Starting Sept. 19, the firm's Mexico City office will be located at Chapultepec Uno, a state-of-the-art building located on
Paseo de la Reforma
.
The new 58-story, LEED-certified building features panoramic views from all floors of Chapultepec Park, as well as the southern, western and northern parts of the city. Home to a new Ritz-Carlton Hotel, Chapultepec Uno offers many other amenities, including restaurants, gyms, and an array of meeting spots.
"We have deep roots in Mexico City that we look forward to nourishing and growing from our spectacular new home," said Haynes Boone Managing Partner
Taylor Wilson
.
Alberto de la Peña
, head of the Mexico and International Practice Groups and a member of Haynes Boone's Board of Directors, said the office move "speaks to our enduring commitment to Mexico City and our Latin America Practice, which has long served preeminent companies in the region. The move positions the firm for even more dynamic growth here in the years ahead."
Operating in Mexico City with its affiliate, Haynes and Boone, SC, Haynes Boone is among the most active U.S. firms in Mexico, with a growing list of both international and Mexican clients. Its fully bilingual and bi-cultural Mexico City office has legal professionals licensed in both Mexico and the U.S. and trained in both legal systems.
Haynes Boone was ranked as one of the top international firms in Latin America in 2022 by
Latinvex
. Additionally, the firm was featured in the 2023 edition of
Latin Lawyer 250
, a ranking by Law Business Research of the leading firms in Latin America.
Latin Lawyer
ranked Haynes Boone as a "recommended firm" in Corporate, M&A and Energy, stating: "the firm is notable for helping clients navigate and complete some of the most ambitious and challenging projects involving transportation, real estate and infrastructure. Lawyers here boast experience across virtually all Latin American and Caribbean markets, and the firm stands out from its peers for also having extensive aviation experience. The Mexico City office . . . has been key to the success of the firm."
Haynes and Boone, LLP is an international corporate law firm with offices in Texas, New York, California, Charlotte, Chicago, Denver, Washington, D.C., London, Mexico City and Shanghai, providing a full spectrum of legal services in energy, technology, financial services and private equity. With 600 lawyers, Haynes Boone is ranked among the largest U.S.-based firms by
The National Law Journal, The American Lawyer
and
The Lawyer.
It was recognized in the BTI Consulting Group's 2022 "A-Team" report, which identifies the law firms that in-house counsel commend for providing superior client service.