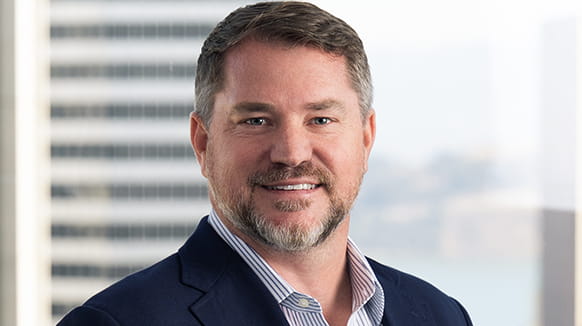 Haynes and Boone, LLP Partner Benjamin Pelletier, a member of the firm's Precision Medicine and Digital Health Practice, served as intellectual property counsel to TeneoBio, Inc. in connection with its sale to Amgen. Under the terms of the agreement, which the companies announced July 27, Amgen will acquire all outstanding shares of TeneoBio at closing in exchange for a $900 million upfront cash payment, as well as future contingent milestone payments to TeneoBio equity holders potentially worth up to an additional $1.6 billion in cash.
A privately held, clinical stage biotechnology company, TeneoBio is developing a new class of biologics called Human Heavy-Chain Antibodies. Ben has served as outside patent counsel to the company since 2015, playing a lead role in planning and executing their IP strategy, as well as managing their global IP portfolio.
The companies' announcement of the sale can be viewed here.
Ben's practice focuses on advising clients in the complex and fast-evolving areas of biology, medicine, engineering, and data science. He has significant experience building patent portfolios relating to monoclonal antibodies and antibody-drug conjugates (ADCs), CAR-T cells, stem cells, tissue engineering, 3D bioprinting, biosensors, genomic sequencing, and bioinformatics, as well as companion diagnostic assay systems and devices.
Haynes and Boone is an international corporate law firm with offices in Texas, New York, California, Charlotte, Chicago, Denver, Washington, D.C., London, Mexico City and Shanghai, providing a full spectrum of legal services in energy, technology, financial services and private equity. With 600 lawyers, Haynes and Boone is ranked among the largest U.S.-based firms by The National Law Journal, The American Lawyer and The Lawyer. It was recognized for excellence in the BTI Consulting Group's 2021 "A-Team" report, which identifies the law firms that in-house counsel commend for providing superior client service.