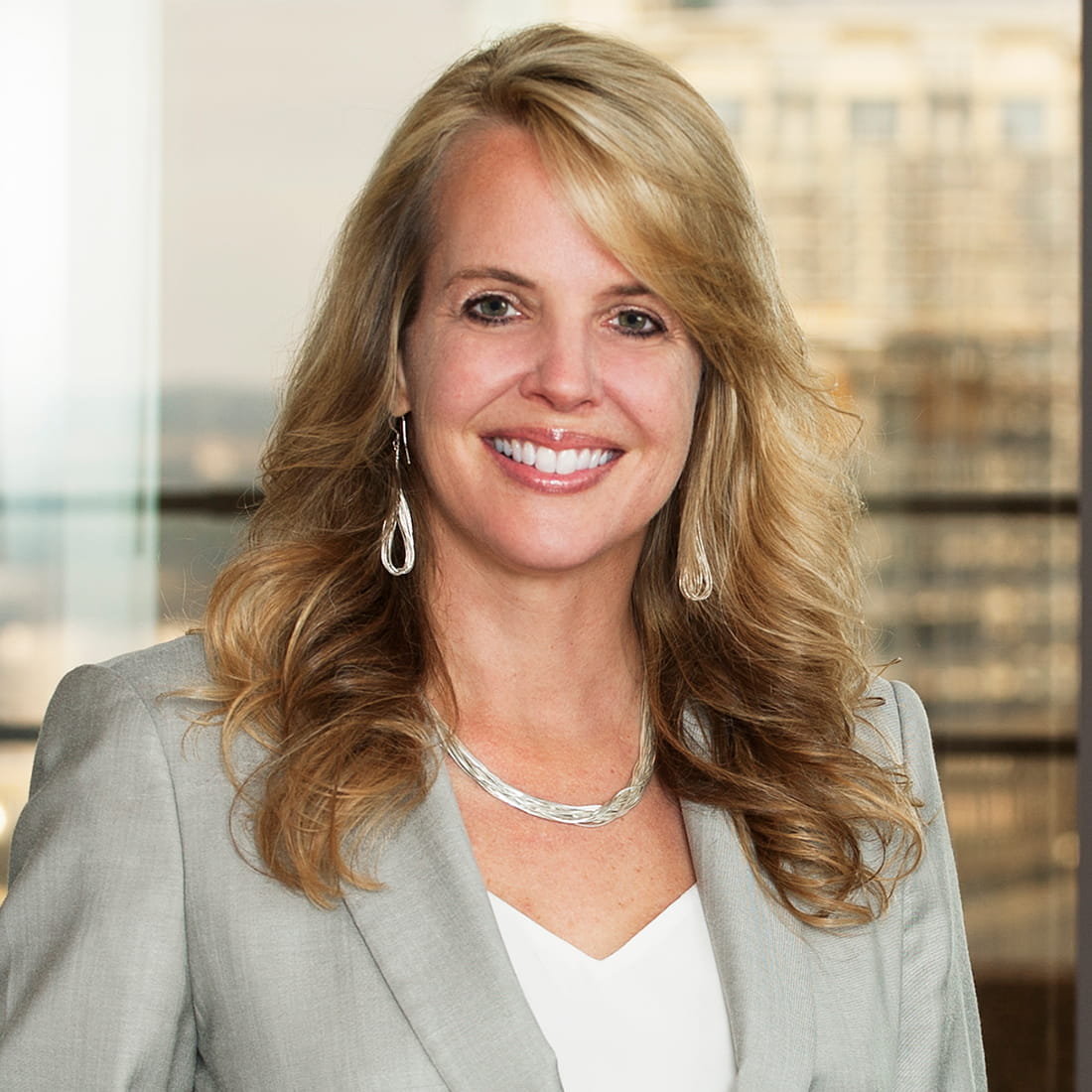 Laura Lee Prather
Partner | Chair - Media Law Practice Group
Recognized nationally and internationally as a fearless freedom of expression advocate, Laura Lee Prather was awarded The American Lawyer's inaugural Tony Mauro Media Lawyer Award for her tireless and successful efforts advocating for legislation to strengthen First Amendment rights, including zealous advocacy for free speech rights both at the statehouse and the courthouse. Board certified in Civil Appellate Law, Laura represents a broad array of clients at the trial and appellate court level in First Amendment, Anti-SLAPP, and intellectual property disputes. She represents content providers including online and traditional publications, cable and terrestrial broadcasters, streaming media platforms, podcasts, production companies, and music and sports entities.
Laura has been recognized for First Amendment Litigation - Nationwide in Chambers USA, 2017-2023 (Chambers and Partners), which describes her as "very well-versed on First Amendment law, transparency law and the appellate process," and quotes a client praising Laura as a "a dogged and determined warrior for us. She works long hours, produces high-quality work, and does a fine job with her legal writing for appeals and amicus briefs." Her clients value her dedication and work ethic as demonstrated by her recognition as a BTI Client Service All-Star (BTI Consulting Group).
A sought-after authority on Anti-SLAPP laws, Laura served as an American Bar Association Advisor to the Uniform Law Commission (ULC)'s Model Anti-SLAPP Committee, which wrote the Uniform Public Expression Protection Act adopted by the ULC in 2020. She is now working with the ULC Enactment Committee to have the legislation serve as a model for the passage of Anti-SLAPP laws in all 50 states. As an established authority on Anti-SLAPP issues, Laura has testified before multiple state legislatures on the need for state Anti-SLAPP laws and before Congress on the need for federal legislation. She has argued a significant number of Anti-SLAPP motions and appeals at every level. She has also co-authored definitive law review articles on the Texas Citizens Participation Act (Texas' Anti-SLAPP law), including:
"Bullies Beware: Safeguarding Constitutional Rights Through Anti SLAPP In Texas," 47 Tex. Tech L. Rev. 725 (Summer 2015), with then-First Court of Appeals Justice (and now Texas Supreme Court Justice) Jane Bland. This piece was selected by the Texas Bar College to receive The Franklin Jones Best CLE Article.
"The Developing Jurisprudence of the Texas Citizens Participation Act," 50 Tex. Tech L. Rev. 633(Summer 2018) with Justice Jane Bland
"The Changing Landscape of the Texas Citizens Participation Act," 52 Tex. Tech L. Rev. 163 (Winter 2020), with Texas Tech Law Professor Rob T. Sherwin
In addition to being instrumental in the passage of the Texas Citizens Participation Act, Laura created and led coalitions to pass three other significant pieces of First Amendment legislation in recent history in Texas: the reporters' privilege, the Defamation Mitigation Act (Texas' retraction statute), and the neutral reportage privilege. All of these laws are designed to promote and protect free speech rights in Texas. Over the last decade, she has also tirelessly promoted and helped pass significant government transparency reform measures.
Laura has been recognized by The American Lawyer as one of the 45 best young women lawyers in the nation for her substantial career as a fierce advocate dedicated to preserving First Amendment rights, defending media companies in cases involving reporting on matters of public concern, and defending entertainment companies in theft of idea, trademark, and copyright infringement litigation. In nominating Laura to The American Lawyer award, George Freeman, executive director of the Media Law Resource Center, noted that she "has changed the legal landscape for free speech rights in Texas." In addition, Laura is the first woman to receive the Texas Daily Newspaper Association's Legacy Award, has been named Texas Association of Broadcasters' Associate of the Year, and was selected as one of Texas Lawyer's "Extraordinary Women in Texas Law" (ALM Media Properties, LLC). She was also recently named a Fulbright Scholar for efforts to enhance speech and press freedoms globally.
In addition to her private practice, Laura is heavily involved in community and trade organizations. She serves as a member of the Texas Association of Broadcasters' Legislative Task Force, on the Public Participation Project's National Board of Directors, as the General Counsel for the Legislative Advisory Committee of the Texas Press Association, and as a co-chair of the Freedom of Information Foundation of Texas' Legislative Committee. She also started and was the inaugural chair of the Media Law Resource Center's State Legislative Committee, bringing together lawyers from virtually every state that work on legislation impacting First Amendment rights and government transparency. At her home in Austin, she has served her community as a member of the boards of directors for public broadcast station KLRU, the Children's Advocacy Center, and Lifeworks, and does volunteer work with two of her daughters for the National Charity League.
Prior to joining the firm, Laura served as a program attorney for the national television shows Christina's Court and Judge Alex, and as an adjunct professor at the University of Texas School of Law in Media & Entertainment Law.
Press Release
Haynes Boone Federal Appeals Court Argument Earns National Media Coverage
December 01, 2023
Partner and Chair of the Media Law Practice Group Laura Lee Prather recently presented oral arguments to the Fifth Circuit representing BookPeople Inc. in BookPeople, Inc. v. Wong, a battle over what the trial court enjoined as a new unconstitutional book rating system in the state of Texas. Prather's argument on this contentious topic received widespread media coverage. Read excerpts below: Bloom [...]