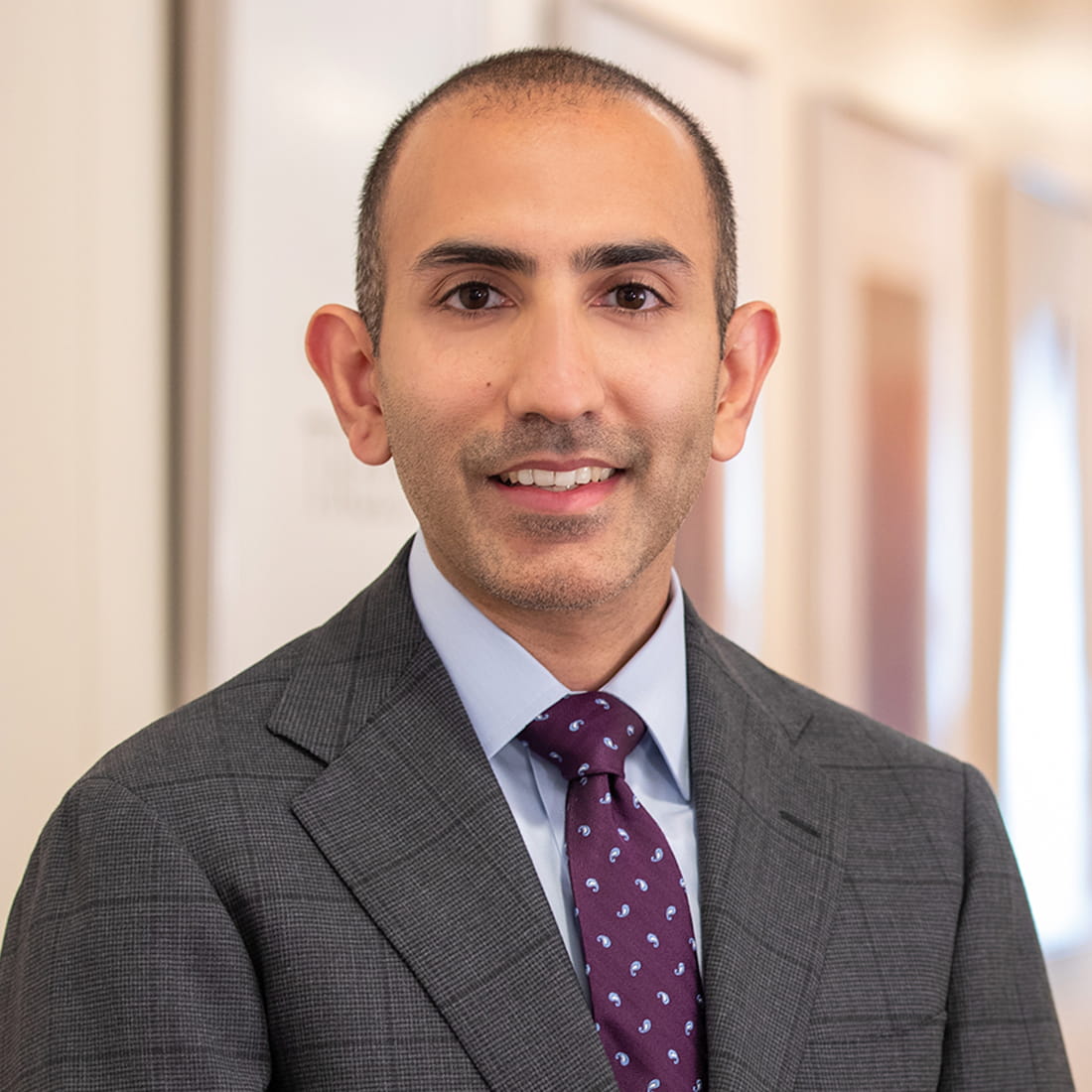 Kelvin Varghese helps clients build and manage domestic and international patent portfolios. He prepares and prosecutes patent applications covering a wide range of technologies. One area of Kelvin's focus is on medical devices, including intravascular catheters and guide wires, ultrasound transducers, ophthalmologic surgical instruments, and orthopedic implants and prosthetics. He works with patents related to the structure of medical devices, processing hardware and software, and diagnostic and therapeutic methods, among others. Kelvin also counsels clients regarding product clearance and patent infringement issues, including preparation of invalidity and non-infringement opinions. His practice also includes post-issuance proceedings at the U.S. Patent and Trademark Office.
During law school, Kelvin was Executive Editor of the Federal Circuit Bar Journal, which publishes articles on patent law decisions by the U.S. Court of Appeals for the Federal Circuit.
Kelvin completed an internship at the U.S. Patent & Trademark Office. He worked in the Office of Patent Legal Administration, which decides how examiners should apply the law when examining patent applications.
In addition to his law degree, Kelvin holds a B.S. in physics and minors in mathematics, chemistry, and political science.
Expand All
Publications and Speaking Engagements
"USPTO Pilot Program May Bring Welcome If Limited Efficiency," author, Law360, January 18, 2022.
"Fast Tracking Your Ex Parte Patent Appeals May be Appealing: U.S. Patent and Trademark Office Announces New Pilot Program," co-author, Lexology, July 6, 2020.
"No Need to Neglect Nexus: Prosecution Lessons from FOX Factory v. SRAM," author, Intellectual Property & Technology Law Journal, May 29, 2020.
"Federal Circuit Untangles Means-Plus-Function Interpretation," author, IP & Technology Law Review, October 31, 2019.
"Subject Matter Eligibility Guidance from the Federal Circuit: Thales Visionix v. United States," author, Haynes and Boone The IP Beacon, March 30, 2017.
Qualifications
Education
J.D., George Washington University Law School, 2011, with honors; Executive Editor, Federal Circuit Bar Journal
B.S., Physics, Southern Methodist University, 2008, summa cum laude, Phi Beta Kappa
Clerkships
Intern, Hon. Barbara M.G. Lynn, U.S. District Court (N.D. Tex.)
Intern, Hon. Russell F. Canan, D.C. Superior Court
Admissions
Texas
U.S. Patent and Trademark Office
Article/Mention
Kelvin Varghese in Law360: 'Delaying Eligibility at USPTO Seems to Have Limited Appeal'
August 04, 2022
Kelvin Varghese, counsel in Haynes Boone's Intellectual Property Practice Group, was quoted in a Law360 article. Read an excerpt below: Only about one-third of patent applicants invited to take part in a pilot program allowing them to postpone dealing with patent eligibility rejections have accepted the offer, which attorneys say reflects a sense that doing so often has limited benefits, and can p [...]