Martha Wyrick is an associate in the Restructuring Practice Group in the Houston office of Haynes and Boone. Her practice focuses on all areas of restructuring, including in- and out-of- court workouts, bankruptcy litigation, counterparty insolvency and risk management, distressed M&A, lender representation, creditor representation, and Chapter 11 debtor representation. She has represented clients in a broad range of industries, with a focus on energy companies. She has also represented international clients, through chapter 15 or complex, worldwide, multi-party workouts.
Martha is active in the Houston bankruptcy bar, and is the current NextGen chair of the Houston Chapter Turnaround Management Association and the recording secretary for the International Women's Insolvency & Restructuring Confederation (IWIRC). She is also involved in the Houston Bar Association, participating on the Fun Run Committee. She enjoys working with and mentoring law students to give a little bit back to her community.
Prior to joining Haynes and Boone, Martha clerked for the Honorable U.S. Bankruptcy Judge Jeff Bohm in Houston, Texas. She attended the University of Houston Law Center, where she served on the Houston Law Review and worked in the immigration legal clinic.
Professional and Community Activities
NextGen (Young Professionals) section of the Turnaround Management Association (TMA), board member 2017-2018; secretary 2018-2019
International Women's Insolvency & Restructuring Confederation (IWIRC), recording secretary
Expand All
Selected Client Representations
Representing Fairway Energy, LP and its affiliates in their Chapter 11 bankruptcy cases in the United States Bankruptcy Court for the District of Delaware.
Representing Charles A. Beckham, Jr. in his capacity as the fee examiner in the chapter 11 reorganization of iHeart Media.
Representation of Zenith Bank as the senior lender in the bankruptcy cases of Erin Energy Corporation.
Represented Charles A. Beckham, Jr. in his capacity as the fee examiner in the chapter 11 reorganization of offshore oil driller, Seadrill Limited, to review over $130 million in professional fees and expenses.
Representation of the administrative agent for a $200 million syndicated credit facility in the chapter 11 bankruptcy of an oil and gas exploration and production company in Oklahoma City.
Served as local counsel for first lien and second lien lender, Ascribe Capital Investments, during the sale and liquidation chapter 11 of seismic data company, Geokinetics.
Publications and Speaking Engagements
"Bankruptcy Litigation Manual: What Civil Litigators Need to Know" (Second Ed.), contributing author, American Bankruptcy Institute, 2021.
"Weathering the Economic Storm: Are PPP Loans and Bankruptcy Reorganizations Mutually Exclusive Options?" co-author, Haynes and Boone client alert, May 7, 2020.
"Won't you be my Neighbor? Cross Border Insolvency Issues with Mexico," co-author, The Next Chapter in Bankruptcy & Insolvency Conference 10th Circuit Chapter of the American College of Bankruptcy Santa Fe, New Mexico August 23, 2019.
"Adequate Protections: A new Hope, or Perhaps, the Empire Strikes Back," co-author, 37th Annual Jay L. Westbrook Bankruptcy Conference, November 2018.
"Ensuring Asset Purchases Cleansed Through Bankruptcy Stay Free and Clear," co-author, The Review of Banking and Financial Services, Volume 23, No. 5, May 2018.
"How the Military Processes Reports of Domestic Violence," 5 HLRe 1, 2016.
"Immigration and Appellate Litigation: The Humanitarian Conundrum," co-author, 2015.
Qualifications
Education
B.A., McMurry University, 2013, magna cum laude
J.D., University of Houston Law Center, 2016, Houston Law Review, Board 53
Clerkships
Term Clerk to the Honorable Bankruptcy Judge Jeff Bohm, 2016 - 2017
Intern to the Honorable Judge Gray Miller, 2014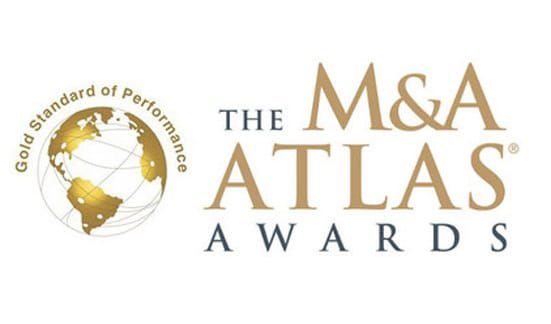 Press Release
Haynes Boone Wins Multiple Turnaround Atlas Awards
June 24, 2021
The Global M&A Network recognized three Haynes and Boone, LLP teams with 2021 Turnaround Atlas Awards in New York City this week. The awards honor value-creating transactions, outstanding firms and professionals of the year from the restructuring, investing, and insolvency communities during a virtual ceremony. Read about the Haynes and Boone honorees below: McDermott International Restructurin [...]