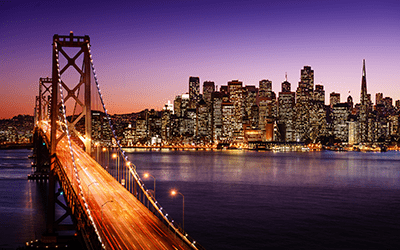 Haynes and Boone, LLP has moved its San Francisco office to 275 Battery St., a Class A office tower in the heart of the city's Financial District that offers sweeping city and bay views.

Haynes Boone's office is on the 18th floor of the 30-story tower.

"Our new office has been designed to encourage collaboration and to allow for our continued growth in the market," said Patent Partner Brian Kwok, the Administrative Partner for the San Francisco Office. "We are excited about continuing to build a full-service practice in San Francisco."

Haynes Boone opened its San Francisco office in 2020 and has developed a robust presence in the city, fueled by the hire of experienced lawyers with deep roots in the market, including:

Lawyers in the San Francisco office work closely with their colleagues in the firm's Palo Alto office. Haynes Boone's Northern California team serves technology-driven companies, investment managers, and financial services clients nationwide, providing a range of IP, corporate, labor and employment, and litigation services.

Haynes and Boone, LLP is an international corporate law firm with offices in Texas, New York, California, Charlotte, Chicago, Denver, Washington, D.C., London, Mexico City and Shanghai, providing a full spectrum of legal services in energy, technology, financial services and private equity. With 600 lawyers, Haynes Boone is ranked among the largest U.S.-based firms by The National Law Journal, The American Lawyer and The Lawyer. It was recognized for excellence in the BTI Consulting Group's 2021 "A-Team" report, which identifies the law firms that in-house counsel commend for providing superior client service.