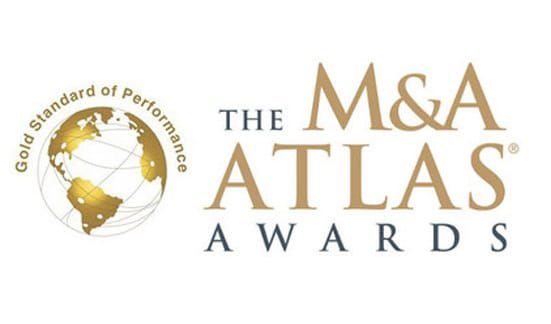 The Global M&A Network recognized three Haynes and Boone, LLP teams with 2021 Turnaround Atlas Awards in New York City this week.
The awards honor value-creating transactions, outstanding firms and professionals of the year from the restructuring, investing, and insolvency communities during a virtual ceremony.
Read about the Haynes and Boone honorees below:
McDermott International Restructuring:
McDermott International's restructuring received a Turnaround Atlas Award in the Best Value-Creating Transactions category. A Haynes and Boone team represented Chiyoda International Corporation in McDermott's Chapter 11 in 2020. Chiyoda was a joint-venture partner in the construction of the multibillion dollar Cameron LNG Project in Hackberry, La. Chiyoda is a global engineering and construction services company experienced in the design of petroleum refining, gas processing and petrochemicals plants, while McDermott is a multinational engineering group.
McDermott filed its restructuring plan in the U.S. Bankruptcy Court for the Southern District of Texas in 2020. The restructuring plan was proposed to eliminate more than U.S. $4.6 billion of debt. The plan was approved by the Bankruptcy Court and went effective in July 2020.
The Chiyoda team was led by Partner
Charlie Beckham
, who was supported by Partners
Kenric Kattner
,
Brad Richards
, and
Kelli Norfleet
, Counsel
Kourtney Lyda
, and Associates
Valisa Berber-Thayer
and
Martha Wyrick
.
Tuesday Morning Corp. Restructuring:
The successful Tuesday Morning Chapter 11 restructuring was named Corporate Turnaround of the Year in the Best Value-Creating Transactions category. A multi-practice Haynes and Boone team led by Partner
Ian Peck
represented Tuesday Morning, a publicly held, off-price home goods retailer with stores throughout the U.S., in its successful reorganization and emergence from Chapter 11.
The retailer's reorganization resulted in payment of creditors in full and reinstatement of equity, despite the challenges imposed by COVID-19.
The Haynes and Boone team included Restructuring Practice Group team members
Jarom Yates
,
Jordan Chavez
,
Rich Kanowitz
,
David Staab
, and Kim Morzak. Litigation support was provided by
Aimee Furness
. Additional assistance in the reorganization was provided by Finance team members
Sakina Foster
, Molly Barham,
Laura Shapiro
, and
Cody Cravens
; Real Estate team members
Brack Bryant
and Chris
Konopka
; Employee Benefits and Labor and Employment team members
Susan Wetzel
, Melissa Goodman, and
Raquel Alvarenga
; and Private Equity and Tax lawyers
Rachael Williams
, David Lightstone,
Dan Malone
,
AK Bonnet
, and
Ken Bezozo
.
Borden Dairy Sale:
Haynes and Boone received a Turnaround Atlas Award in the Special Situation M&A Deals category for the sale of Borden Dairy. The team represented Capitol Peak Partners, LLC in its winning, joint bid with KKR & Co. to acquire Borden Dairy as a part of the milk producer's 363 sales process to sell its assets out of bankruptcy.
Haynes and Boone M&A Partners Jan Sharry and
Dan Malone
and Restructuring Partner
Steve Pezanosky
led the Capitol Peak deal team. They were assisted by a multi-practice Haynes and Boone team that included David Lightstone, Omar Shariff,
Rachael Williams
, Jessica Berkowitz and Chris Albert (M&A); Paloma Ahmadi, Melissa Goodman and
Raquel Alvarenga
(Labor);
Susan Wetzel
,
Scott Thompson
and Alexis Blair (Benefits); Chris
Konopka
and
Mary Claire Cranford
(Real Estate);
Mary Mendoza
(Environmental); Marc Legrand (IP);
Suzie Trigg
and
Joanna Pearce
(Regulatory);
Sam Lichtman
and
Don Shiman
(Tax),
David Trausch
(Restructuring); and
Paul Amiel
,
Cody Cravens
, and
C.J. Donald
(Finance).
Haynes and Boone's Restructuring Practice Group handles issues in large and complex out-of-court financial restructurings and Chapter 11 reorganization cases. The group was featured in the 2021 edition of
Chambers USA
, Chambers and Partners, and clients describe our lawyers as "business-oriented attorneys."
The firm's M&A Practice Group has comprehensive experience handling middle-market deals, having helped clients close more than 500 transactions in the last five years, with an aggregate value exceeding $40 billion. The firm routinely represents private equity firms, closely held corporations, founders, large financial institutions and Fortune 500 public companies.
Haynes and Boone is an international corporate law firm with offices in Texas, New York, California, Charlotte, Chicago, Denver, Washington, D.C., London, Mexico City and Shanghai, providing a full spectrum of legal services in energy, technology, financial services and private equity. With 600 lawyers, Haynes and Boone is ranked among the largest U.S.-based firms by
The National Law Journal, The American Lawyer
and
The Lawyer
. It was recognized for excellence in the BTI Consulting Group's 2021 "A-Team" report, which identifies the law firms that in-house counsel commend for providing superior client service.